"Every month, you'll receive a box of products that cater to an outdoor lifestyle. Cairn works hard to curate products that recreational enthusiasts will love. Sample categories that may be included in box: Gear, Apparel, Food/Energy, Skincare, Emergency/Medical"
The Basics
$34.99 Monthly
Ships to US, UK, Australia, and Canada
Cairn
---
I'll be honest, this month's Cairn delivery fell a little flat for me and left me wondering whether Cairn truly curates their boxes based on the activity preferences you set when you sign up (my preferences emphasized day-hiking, running, surfing, and SUP). I'll never turn down a great pair of socks, and the pair by Point6 this month will be handy for springtime hikes and pairing with the boots I wear almost daily, but they're also not the softest and wouldn't be my first choice out of the sock pile. The water treatment product would be a fantastic addition to a backpacker's or backcountry junkie's gear kit – but I am neither of those things. I'll be keeping it on hand for travel, though. The Picky Bar was tasty, and it would be great for anyone who is either participating in high-intensity activities that require regular, easy-to-digest fuel, or someone who doesn't want to bother with toting around fruit, nuts, etc. to keep their energy levels up. I could see myself stashing a small bar like this in my trail running vest or keeping one in my hiking backpack as a "just in case" snack, though. While I appreciate the practicality of Cairn's boxes and tight curation, I do also hope to receive items that are, I don't know... a little more thrilling than these? When I think of the "Ultimate Outsider", these items don't come to mind. What do you think? Did you receive the same box or was yours different? Any plans on where you'll use the water treatment? I'd love to hear your thoughts in the comments. Read more...
More Staff Reviews of Cairn
The Basics
$34.99 Monthly
Ships to US, UK, Australia, and Canada
User Reviews
"Affordable, Great Company, Great Box, Always Exciting Gear Received - Recommend!"
Awesome box, awesome resources. I really love my subscription. It's not only affordable, but has had some amazing gear worth well more than what we pay for the box. Gave one to a friend for Christmas this past year, and he loves it too. They definitely put thought into the gear that they choose, it's not just a bunch of old granola bars like other boxes I've heard. Also, check out what they're doing with "Gear Up Give Back" to repurpose used gear and support those less fortunate, definitely a company I'm proud to support!
I have been a member for 3 months and the first two months were great. The first box I new what I was getting and I was excited it came with the day pack, bottle and/or camel pack cleaner and the snack bar. It was great! Second box I got the head lamp, collapsible bottle (which is great for the cleaners I got in the previous box) , and the snack bar. At this point I was think how great Cairn is and decided to pay for 6 months. Then my third box (February 2018) I was getting excited because I saw some (7) unboxings and they had the life straw in them and this beeswax stuff. I was thinking great I love how they keep building on past boxes. So when I received my box I was like wth it was a slightly different from my first box (bag, utensils, zipper fix, and snack bar) I felt like they ran out of stuff and just threw something together. Definitely regretted paying for 6 months. I am hoping it gets better and I totally loved my first two boxes but 2 out of the 3 boxes being the same; come on. I know Cairn is better than that and I have hope for future boxes.
I wanted a box to help get my outdoor gear up to snuff for camping beyond the car. I thought this box would be a nice addition to my gear line since I dont have all day to browse around REI. Here is the deal, I have had Cairn for about 5 months now and its SUUUPER hit and miss. You get more than the total value of the box each time, but some of the stuff isn't functional or quality enough for most folks. I was super salty over getting a collapsible bowl and mini containers. Wtf am I gonna use teenie tiny containers for while camping? Paperclips? Smh. Their is zero personalization, even though you fill out a survey thing. The energy bars they include in each box straight up suck. This isn't a box its more a cardboard mailer. I also was sent a water resistant fanny pack, which would have been cool, but since its not water proof, I have no use for it either in my kayak or SUP. Too ugly to wear anywhere. I have got some cool things tho. The firebiner is super cool(even though I already had one), a got a nice trash pack and poo shovel, as well as a super nice sleeping bag liner(which i actually needed). The solar light is rad as well and I had used it a bunch since getting it. Cairn has higher quality boxes beside the $30 one. One of my friends swears by the more expensive option. I may try it out soon as well. Out of the 5 boxes I've had, I've been miffed about 2 of them. Usually at least 1 thing is good. 1 good item for $30/month isn't too great a record.. Its a bummer they don't add camp food instead of whack energy bars...which are consistently gross. As a company, they have a pretty cool return your old gear program and discounts on high end gear. The box is frustrating because they have SUCH quality stuff in their "store", but this box is midrange camp stuff. I'm probably going to upgrade from the basic subscription, but im a bit worried since there isnt much consistency in quality/value.
Got first box today. Pretty disappointing. The value seems inflated and the cup they included was pointless. What is the reason of filling out a profile if they aren't going to pay attention to it? My boyfriend and I are hikers and a cup without a lid is rediculous on a hiking trail. He really wanted a box for himself and wanted to like this one. We will see what happens next month but if it doesn't improve ALOT we're done. You would think on a first box they would want to wow you to keep you hooked.
Absolutely disappointing. Each box has a total value of less than $12. You will receive 2-3 items. The photos of boxes shown are fake and most of the positive reviews are either fake or maybe very old when more items were sent. Come on, I can get a granola bar at the store, I don't need to spend $20 for one.
First box... not going to lie I had really high expectations for this subscription box- maybe too high? I have seen photos of previous boxes and it seems like they are 'hit or miss' for me this was a miss. I filled out my preferences with camping as a primary interest and biking secondary. I see from the products I received they must have focused on the biking, so I will be adjusting my preferences. (I'm not a biking manic that needs fancy gels or sunscreen) I'm hoping next month will be a more fun selection :) The box included: Point6 Ultralight 3/4 Crew Sock 2skin Anti-Chafing Gel Surface Dry Touch Sunscreen Run Gum Sampler Pack
Love this one. Have never been disappointed. Have been getting boxes for about 6 months an they are always a treat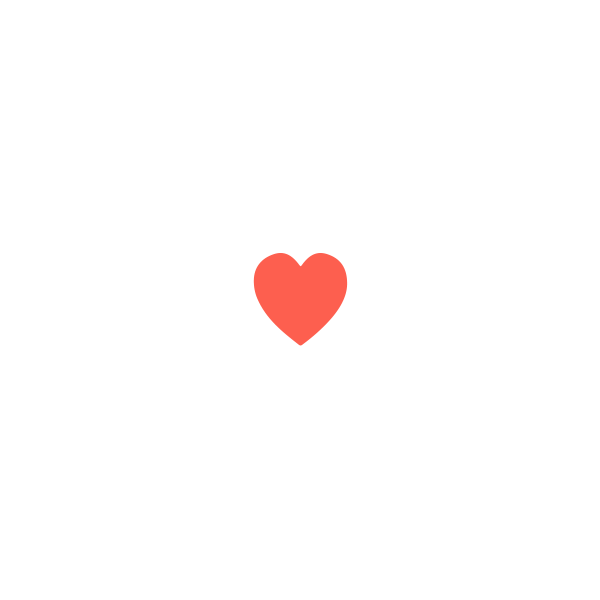 Who We Are
MSA has been your top resource for subscription box reviews since 2012, and we like to think of ourselves as your well-researched and trusted friend. Our team has unboxed tens of thousands of boxes, shared their experience honestly, and joined our community in conversations about each. We wouldn't be who we are without our readers, who contribute their own first-hand experience on the thousands of subscriptions we've reviewed. Learn more.