Butcher Box is a meat delivery subscription service that sends a box of premium high-quality meats including grass-fed and grass-finished beef, heritage breed pork, 100% organic free-range chicken and wild-caught seafood to your door at a delivery frequency of your choosing. All Butcher Box meat is free of hormones and antibiotics. They also offer tasty add-ons such as bacon, pork chops, chicken cutlets and breakfast sausage. The meat comes packed in dry ice, so you can put it in your freezer and defrost when you're ready to cook.
The Basics
$129 per month
Ships to US
Founded in 2015
Ships free to the contiguous US
Butcher Box
---
Check out our review of the July 2017 Butcher Box subscription box! Read more...
More Staff Reviews of Butcher Box
The Basics
$129 per month
Ships to US
Founded in 2015
Ships free to the contiguous US
What We Love About Butcher Box
You control the amount of meat you receive as well as the delivery frequency. Have a box delivered every 4, 6, or 8 weeks based on your needs (or appetite!)

Subscribers get to choose from a variety of boxes: All-Beef, Beef & Chicken, Beef & Pork, or a Mixed Box curated by Butcher Box, or opt for a Custom box where you choose the cuts of meat you want.

New members can often receive special offers such as free steaks or bacon with their first box.

All subscribers have access to special add-on promotions and member deals, such as larger boxes of chicken or ground beef at special prices.

You get high-quality, grass-fed beef, free-range organic chicken, and other organic meats at prices comparable to conventional meat sold at grocery stores

You may pause or cancel your subscription at any time.
What You Should Know
The price tag on the meats may not undercut that of what you may find at your local grocer, however the quality and sourcing methods are generally more transparent.

If you are a pescatarian and abide by a seafood-only diet, your only option would be to curate a custom box made up exclusively by seafood offerings, as all other box packages contain beef, chicken, pork, or a mix of the three.

If you prefer to eat local, it's important to note that Butcher Box grass-fed beef is shipped from Australia, while most of their other products are from the U.S. and Canada.
We Recommend Butcher Box If
You love to eat high quality cuts of meat.

You follow a dietary plan similar to the carnivore or paleo diets

You value the convenience of skipping trips to your local butcher or grocery store because you've got a freezer full of good quality meat.

You're a pro at meal prep, and know how to build a meal centered around different cuts of meat. Since Butcher Box sends meat and not meal kits, it's up to you to decide what to pair a sirloin steak or a pound of sea scallops with, however there are loads of recipes readily available on the Butcher Box website whether you subscribe or not.
User Reviews
I have been getting Butcherbox for at least two years. Never had the torn packaging problem. Only problem I ever have had was my most recent box and I got Buffalo meat instead of chicken. I called customer service and they were quick to give me a credit. I gave the meat away and it was all good. Love having a consistent supply of fresh clean meat and fish that I don't have to go searching around for. The sausages are good when they have them. We are only 2 people and it is easy to extend the delivery if we need to or get one sooner. Got last years turkey from them also. It was great.
I've been subscribed for a year now, trying to give it a fair shake, but it has been problem after problem. Every box has come with torn packaging that exposes the raw meat to freezer burn, and leaks everywhere as it thaws. They have substituted items without prior warning or giving me a choice, resulting in me getting meats I don't even eat. The convenience of having it shipped to me is completely outweighed by the how much I end up giving away or tossing because it's damaged.
Compared to other butcher/protein subscription services I've had a much worse experience with butcher box. As others have mentioned there are issues with the packaging and lack of communication. If items are out of stock then there is no communication at all. One should expect to communicate with customer service regularly if subscribing to butcher box. I've since gone back to my old butcher subscription service and left butcher box.
BEWARE! The packing is consistently torn, your meat will be exposed, blood leaks everywhere in the freezer and it is such a hassle to deal with their unprofessional customer service. The meat is great when it arrives undamaged and not freezer burned by the dry ice it is shipped with. But the consistency of the damages are too common to overlook. The company is fully aware of the problem but continues to ship it anyway. I would honestly rather pay a local butcher a few more dollars and get fresh, unfrozen meat that comes with no hassles attached. Friends, save your time and money.
I have been using this for over 2 years and absolutely love it. It is a fantastic way to consistently have 100% grass fed beef on hand. I have only had one incident with torn packaging, and customer service was great and replaced the product in the next box.
FAQ
What can I get in a custom Butcher Box?

Butcher Box lets you choose from over 20 cuts of beef, pork, and organic chicken (think filet mignon, chicken breasts and pork tenderloin) to build your Custom Box. Once you make your selections, this same box will automatically renew each month unless an item is out of stock.
What cuts of meat are typically offered?

While inventory varies, these are some examples of cuts that Butcher Box's meat delivery service typically stocks:

Beef: bottom round roast, coulotte, flat iron, filet mignon, ground, ribeye, steak tips
Pork: bacon, pork chop, ground, butt, ribs (St. Louis and baby back), tenderloin
Chicken: breast, drumstick, tenders, thighs (boneless and bone-in), whole chicken
Seafood: salmon, scallops
How can I be sure about the quality of meats I can expect to receive?

Working closely with its partners, Butcher Box sources meat from happy cows (and chickens, pigs, and fishies too!), and ensures its subscribers are met with satisfaction over the quality of the meat. This means all beef is derived from 100% grass-fed, humanely raised cattle that are never given antibiotics or added hormones, free to spend their lives roaming the grassy pastures their entire lives. Heritage-breed pork means hogs are comfortably and humanely raised on pastures or hoop barns, fed an all vegetarian diet, and never given antibiotics or hormones. Free-range organic chicken is USDA certified organic (with certified organic feed), Global Animal Partnership (GAP 3) certified, never crowded into cages, crates, or administered antibiotics or hormones. All seafood is wild-caught, sustainably harvested, contains no additives or artificial coloring, nor are they given antibiotics or added hormones ever.
From the Brand
Our beef is exactly the way nature intended - 100% grass-fed and grass finished, antibiotic and hormone free, and never taken from feedlots - Just 100% healthy meat! We offer free 2 - 5 day delivery to the contiguous 48 states. The meat is flash frozen at the peak of freshness, packed with dry ice, and shipped directly to your door each month. The beef is sourced from a collection of small grass-fed farms. It's of the utmost quality and tastes incredible. The taste is attributed to our special ButcherBox blend of grasses.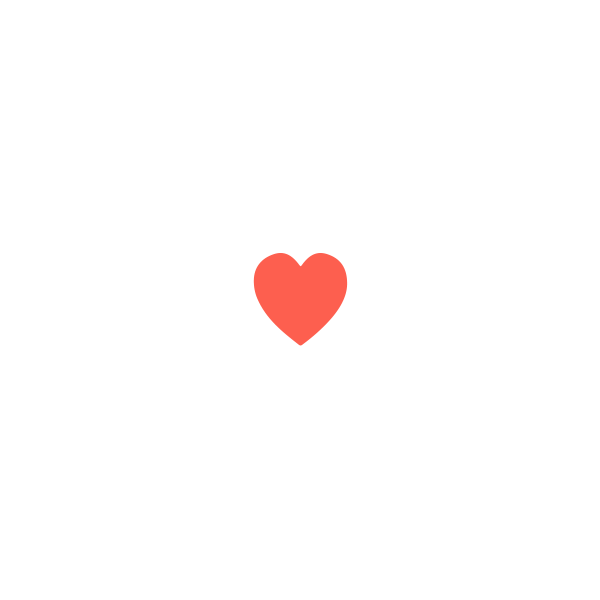 Who We Are
MSA has been your top resource for subscription box reviews since 2012, and we like to think of ourselves as your well-researched and trusted friend. Our team has unboxed tens of thousands of boxes, shared their experience honestly, and joined our community in conversations about each. We wouldn't be who we are without our readers, who contribute their own first-hand experience on the thousands of subscriptions we've reviewed. Learn more.