Recent Reviews
As a woman who fancies herself mature and cultured I'm like a little girl waiting for my box each month. I've been a subscriber for three months and each month there is something in the box I didn't even realize I needed. Izzy & Liv have a hit on their hands with the Brown Sugar Box! If you subscribe don't forget to join the Facebook group.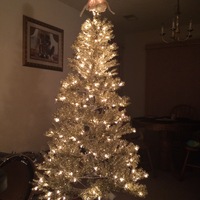 I have gotten the last three Brown Sugar Boxes and am very happy with the subscription. I have received things that are fun, fashionable, health related and help me with organization. When there was a sale on the website, I was able to go back and order the first box I read about which is what made me subscribe in the first place. I love how I can go to the website and order duplicates of any single item that came in the box. This helps with gift giving as I know I'm not giving up anything in my box.
Received my first Brown Sugar Box today (January 2018) and I am beyond happy with it. Love everything in the box and can't wait to see what comes next month!