BoxyCharm ($25 per month) is one of the most popular beauty subscription boxes that we review, with lots of loyal customers. They promise 4-5 full-size beauty products each month from a variety of both indie and established brands, with a total retail value of over $100 in every box. The beauty items featured vary from month to month, and will include beauty tools as well as skincare and haircare items—but BoxyCharm definitely leans more makeup-heavy than other popular beauty boxes. While we recommend starting with the $25 Boxycharm box, they also offer bigger boxes such as the Premium box with 6-7 products for $35/month or you can upgrade your box quarterly with BoxyCharm BoxyLuxe to get 8 products for an additional $24.99.
The Basics
$25 Monthly
Ships to US and Canada
Founded in 2013
Valued at $100+ per box
BOXYCHARM
---
My BoxyCharm box has an overall value of $268.00 which is great for a $25 box. I really only loved two items this month (the Farmacy moisturizer and Dr. Brant eye cream) which totaled $120 worth of value, and still made this box worth it. I can't help but think of how much better it would have been with a different palette, a different micellar water, and... maybe a teal or green liner.  Read more...
More Staff Reviews of BOXYCHARM
The Basics
$25 Monthly
Ships to US and Canada
Founded in 2013
Valued at $100+ per box
What We Love
Each box delivers over $100 in value for just $25 each month.
You get 4-5 full-size items from a mix of established and indie brands.
Boxes are customized based on your beauty quiz responses.
Subscribers get one Choice option each month where you can pick one item in your upcoming box, depending on availability.
One of the perks of membership is exclusive member prices for add-ons during the BoxyPopUp shop that ship for free.
What You Should Know
If you review the items in your box each month, you can earn Charms to spend on products in their Charm Room. (Fun fact: BoxyCharm fanatics are called 'Charmers!')
While there may be some products that all subscribers receive, most will be variants each month.
This is a well-loved box that has been voted by our readers as one of the best boxes in beauty and makeup annually since 2015
We Recommend BoxyCharm If
You like to experiment with bold and playful makeup looks.
You're looking to build your cosmetics collection.
You would like a somewhat customized subscription service experience.
You want new products in full sizes rather than a deluxe sample size.
User Reviews
"Horrible customer service"
It's great if you can actually receive your products or actually can get customer service to help you when you don't. I have been waiting over a month for my box and customer service just keeps telling me to continue to wait even though according to tracking there is definitely an issue.
"boxycharm sneak peak and boxycharm the awesome box!"
I have boxyluxe for March and hope I don't miss out on Natasha Denona! Anything from her is prime! Ignore the negative review page cuz BoxyCharm is prime! The reviews on their site are from us getting and using the products. Their products and customer service is A+! I just love them! They get back to you quickly and help you resolve any issues professionally and kindly!! You get full products from known top notch name brands and up and coming brands that you will see the majority become great sought after brands. Keep up the good work BoxyCharm! You've been #1 to me a LONG time!
"Not different from the rest"
Another automated monthly charge with no way of contacting the company directly. They charge you even though you cancel your subscription. Even after giving them 3 months of business. The products aren't worth what you pay and can get better quality from Sephora or other makeup companies.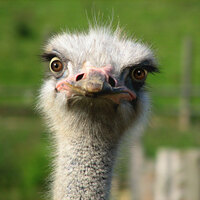 Here's the full scoop! I've been a BoxyCharm Base, Luxe & Premium subscriber for 4 years. PROS: - They do pay attention to your quiz (albeit I keep getting highlighter.) - They do not send duplicates. And if they do which is rare it is a welcome one. I can't be mad at a new Sunday Riley Good Genes 3 months apart. - The product brands and quality are good so the value is amazing. - There's a good mix of product and I've hated precious few items. - The Pop Up & Add On sale are worth the membership itself. CONS: - None BASE: I love the Base box because they seem to have better products and more well-known brands as compared to the other boxes. This box always has at least one majorly coveted item, two more you'll know well and 2 that you'll likely never have heard of before but they'll be decent and you'll have at least heard of the brands before. PREMIUM: I used to enjoy Boxy Premium but recently canceled it because they were sending ONE very well-trusted product everyone knew, but the balance of the items were "unknown" and "new" brands that we never heard from again albeit the prices of the products were over-the-top. The quality of these unknown or little known brands were questionable and seemed made in China. LUXE: In the beginning the Luxe box was a great deal. It was every 3 months and contained about 7 products. One was nearly always some mini travel hair tool and one was always a big ticket item. The rest were expensive and usually at least 2 items were unknown brands we never heard from again. Most recently the Luxe just wasn't worth it. I got a cardboard box of 20 folded paper towels from "Clean Skin Club" for example that sticks to your vanity. You can get those at Dollar Store and that was kind of the last straw before I canceled. While Boxy Luxe transitioned in my opinion to terrible and Boxy Premium is an price inflated joke, the Base Box tends to ALWAYS exceed my expectations. it's fantastic and they actually pay attention to your Pop Up and Add On purchases so you won't get duplicates! That's customer service! Pop Up & Add ON Sales: These are AMAZING and I'm frankly surprised these sales have not put places like Sephora out of business. The prices alone are worth the price of admission and the brands and quality are always the highest of the highest end. It lets me try all the brands and then I become addicted to them. The fact they're intuitive and know what I'll like and what I won't is great.
Was a happy chamber for a year, canceled my boxes and will never subscribe to boxy ever again. The boxes are good and very fun without a doubt. Their customer service is the absolute worst and thats why I canceled. For a Year I got charged without hesitation on the 1st of the month every month, not a problem right. When I reached out via Instagram about one of my boxes not having arrived and seemed to be stuck at shipping I was told I needed to wait until "inventory was finalized" before they could resend a box. I waited 3 weeks to reach out originally. A wee went by after my first contract and no reach back. It's now been a month since shipping my box and not received (still showing stuck at shipping). I reached up to follow up and was told the same thing. That I needed to wait for inventory to finalize before they could resend a box or issue a refund for the box I didn't receive. At this point I'm frustrated of all the dragging and resolution option given. I ask for a refund on the box I never received but then was told that all purchases are final and they could not give a refund or exchange. After just a week prior I was told I would either get a refund or replacement box? I canceled my subscription solely on their poor customer service experience. Boxes again are fun, please hope you don't run into any issue and need customer service to help because at that point you might as well consider it a loss and move on.
I absolutely love Boxycharm 💘. There's always new make up, skin products they really know how to mix it up. I'm hooked
From what I've seen. It's really great I love it.
Customer service is AWFUL. When you receive a box containing damaged items, they keep you in a never-ending loop of submitting photos and information without ever correcting their mistakes.
I ABSOLUTELY LOVE BoxyCharm. I have been subscribing off and on for over two years. My "off" periods only occuring for financial purposes. Not that Boxy breaks the bank or anything. For twenty five dollars a month and the quality of the products received in the box $25 is a stellar deal. I typically find that I don't have to shop for makeup or skincare items at all when I am subscribed. Minus my cult favorites that I can't live without. All in all it's the best subscription box around for beauty products. HOWEVER, I am a little bit upset about the lack of advertising for the free Morphie higjlighting palette. I became a retuning customer in the month of December and would have loved to receive the palette. Oh well !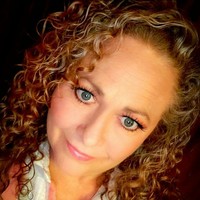 I have the Boxycharm Base Box and I absolutely love it! I've had different sub boxes in the past, but Boxycharm is my very favorite! I am so grateful for being able to receive such nice brands and wonderful products for such an amazing price.
Read More
FAQ
Is BoxyCharm worth it?

With a promised retail value of $100+ per $25 monthly box, you'll typically get a great value from this subscription, even if you don't love every single item in your box. We've unboxed and published BoxyCharm reviews for over 80 individual monthly boxes from BoxyCharm since 2013– read our detailed reviews above to see what's inside past boxes, and read comments from other subscribers. You can also read our overview of

what we received in 6 months of BoxyCharm

to see exactly how many eyeshadow palettes and makeup tools we received over half a year! In that article, you'll see that we found the average retail value of this monthly subscription was $135/month over the 6 months we analyzed.
When does BoxyCharm ship?

For new subscribers, BoxyCharm boxes within the US typically ship 5-10 business days from successful billing. For existing subscribers, each monthly box is shipped within 5-10 days of the first of the month. Canadian customers and non-continental US residents may experience longer shipping times.
What is the difference between BoxyCharm, BoxyCharm Premium, and BoxyCharm BoxyLuxe?

BoxyCharm is the monthly box that gives you 5 full-size beauty products, including one Choice item for $25 with an average value over $175.

BoxyCharm Premium is a monthly box that gives you 6-7 full-size items, including one Choice item for $35 with an average value over $215.

BoxyCharm BoxyLuxe is a quarterly option that sends you 8 full-size items, including up to 2 Choice items for $49.99 (or a $24.99 upgrade in addition to the $25 monthly box cost) with an average value over $395. You must be an existing regular BoxyCharm subscriber to receive this box and the $24.99 will be billed separately from your $25 monthly box.

All three tiers of this subscription are filled with beauty goodies from various beauty brands, with an emphasis on cosmetics like eyeliner, highlighter, full eyeshadow palettes, lippies, primers, and more—plus, sometimes, beauty tools and applicators.
How do I select my Boxycharm Choice option?

When the Choice window is open (check dates

here

), you can log in to your account and select the Choice banner at the top of the screen. There you'll see the makeup products available for that month. Select your items and add them to your cart. When you are ready to check out, you hit the "Confirm and Get More" button to save your choice.
Is there a Boxycharm referral program? How about a loyalty program?

Yes! You can earn Charms, or BoxyCharm points, by referring friends. Login to your account and click "Earn Charms" to send email invitations, use their social media sharing buttons, or copy your unique referral code to send to friends another way. Make sure your friends remember to enter your referral code into the indicated field as they checkout! Once your friend is billed for their first box, you'll see 500 Charms magically appear in your account.

In addition to earning Charms by referring friends, you can earn them by reviewing the items in your monthly box. Remember that 100 Charms = $1 to use in the Charm Room, which typically has full-size products listed ranging from $7-$45.
How do I cancel my BoxyCharm subscription?

You can easily cancel your subscription online at any time in your BoxyCharm account– no chatting or calling customer service required. Keep in mind that if you cancel and end up subscribing again in the future, you may find yourself on the waitlist before your subscription is active again.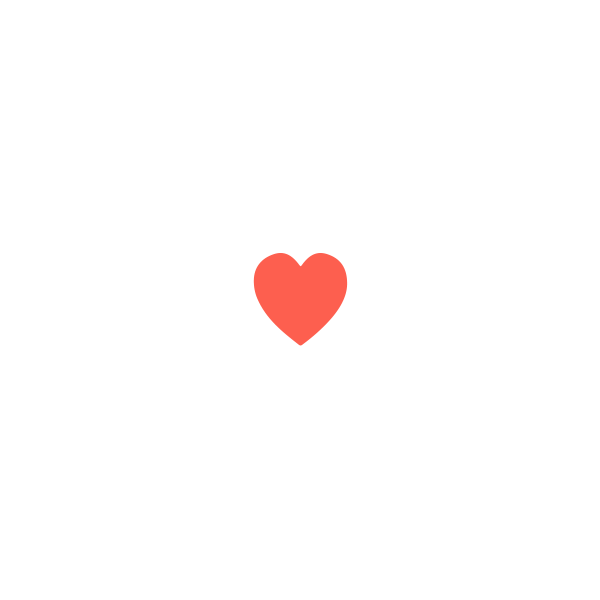 Who We Are
MSA has been your top resource for subscription box reviews since 2012, and we like to think of ourselves as your well-researched and trusted friend. Our team has unboxed tens of thousands of boxes, shared their experience honestly, and joined our community in conversations about each. We wouldn't be who we are without our readers, who contribute their own first-hand experience on the thousands of subscriptions we've reviewed. Learn more.