Recent Reviews
This is a terrible company. Do not buy from them. They do not have a customer service number and take up to a week to contact you. They make you think you can cancel any time but then refuse too. Like others, I have had had to call my credit card company to file a dispute. I also filed a compliant at the BBB and got a phone number. For anyone who wants to call them, here is a number. 852-692-1600 . When I put this number on their facebook page, they immediately blocked me. Something fishy is going on at this company.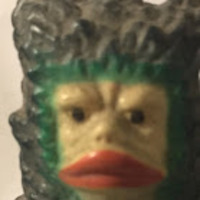 I do not recommend this sub! Terrible customer service! I subscribed to the Cookbook option in early December during a promotion hoping and expecting to receive the Winter box. I received a shipping notice January 5th that was supposed to have a tracking number, but it did not. It is now January 25th and I have not received any books. Since 1/5 I have emailed SIX times through email and Cratejoy messages requesting a tracking number with no response. Needless to say, I cancelled. I will now have to file a dispute with my cc company.
I just received my first box (YA box) this month (January 2016) and absolutely loved it! They do state on their website that the books will be a few years old but with all the books I have read the two I received I had not read yet and loved them both. One of them had a second book so I already bought it and read it too!