Recent Reviews
I'm on my second Bomibox, and I am loving it so far. The website provides a lot of helpful information, the packaging is beautiful, I get a great variety of both brands and items and so far I am really enjoying the things I have used (though I haven't tried everything yet) I definitely recommend this.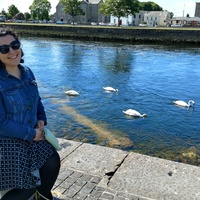 I got a one time box to try as Im very interested in korean skincare and while the whole process in getting the box could be improved, I did enjoy my items and I would purchase another box or subscription in the future. I had ordered my box on jan 21 and did not receive my box until march 12. When I had emailed customer support wondering when the shipping would be, it took them over a week to respond. When they did respond they were apologetic and nice and I did get my box not long after so I think it might have just been a weird fluke or something but not anything to keep me from repurchasing. The only thing I wish is that the box came with an info card on all the products (though they do send an email out telling you what's in the box).
Overall I am very with my Bomibox and Bomibag (my daughter uses the Bomibag stuff). I like that they seem to know what their customers want so you don't really get products that you won't use - I've used just about everything I've received so far. There is a variety of different products and brands which I'm happy to see because I don't always want items I can get in my local drugstore, so it's great to see new brands I wouldn't have known about otherwise. Their CS is also amazing. I deal with Lala or Ru and I have to say it's the best very personalized customer service experience I've had with any of my boxes.