Receive 8 full size and deluxe sample size Korean beauty products each month.
The Basics
$38.99 per month
Ships Worldwide
BomiBox is a monthly K-Beauty skincare subscription. Check out our latest review to see all of the items received from eye cream to sheet masks, serums, and more! Read more...
More Staff Reviews of BomiBox
The Basics
$38.99 per month
Ships Worldwide
User Reviews
Overall I am very with my Bomibox and Bomibag (my daughter uses the Bomibag stuff). I like that they seem to know what their customers want so you don't really get products that you won't use - I've used just about everything I've received so far. There is a variety of different products and brands which I'm happy to see because I don't always want items I can get in my local drugstore, so it's great to see new brands I wouldn't have known about otherwise. Their CS is also amazing. I deal with Lala or Ru and I have to say it's the best very personalized customer service experience I've had with any of my boxes.
I have been a member for over 8 months, and Bomibox is by far my favorite Korean skincare subscription box. I've been consistently impressed with the not just the variety of products, but also how each month complements the one before so there is rarely any overlap. The actual box is gorgeous, and the products are mostly full size and travel but I like that they always include sheetmasks because I usually never buy masks. They have amazing customer service so overall I am very happy and would recommend this box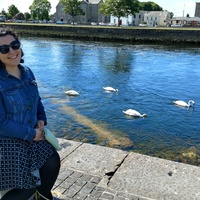 I got a one time box to try as Im very interested in korean skincare and while the whole process in getting the box could be improved, I did enjoy my items and I would purchase another box or subscription in the future. I had ordered my box on jan 21 and did not receive my box until march 12. When I had emailed customer support wondering when the shipping would be, it took them over a week to respond. When they did respond they were apologetic and nice and I did get my box not long after so I think it might have just been a weird fluke or something but not anything to keep me from repurchasing. The only thing I wish is that the box came with an info card on all the products (though they do send an email out telling you what's in the box).
I was subbed to them for 4 months. Canceling is easy, ..here were my issues.. the products i got sent may have one or two full size or deluxe size, amd the rest were just foil packages..no insert card to say what they were, or used for, no nothing. ..i emailed them and told them something was wrong, and maybe they had my account set as a "bag" which is cheapest, yet i was supposed to be getting a box for 37.99 a month. i explained the value is not here as i am not receiving much but foil packages for one time use, my boxes look nothing like they advertise or show pictures of here at all. they told me they get items cheap and then put them in boxes, yet im getting "free shipping" for the 37.99..its like they just did not care, and i sent more pictures the next month and the person said that "yes, it looks like you are missing a few items" and that was all. At one point my one of two full sized items was just a box of cotton squares like you would use to wrap a sore or wound with..i emailed and once again, this person said that it looked like i was missing items and one should have been some sort of toner in there to go with it, yet they have never sent anything out, or sent missing items (whatever they maybe besides a toner, as there were no list of even packing strips or nothing in my box) Flustrated, i emailed again, and told them i would give it one more month, that i really wanted to like this box, the idea of it seemed great, yet the items and service was not. also, i had to email every month and ask when my box would ship, and it would ship almost into the month after...so i told them i was giving it one more shot, well, i got a decent box, but once again it was very late, and this time it DID have an item card and even nice packing strips, and the card said surprise, surprise, they were missing items and that they would ship them out after because they held up the boxes way to long waiting....then they charged my account a week early...with this, id had enough and canceled. .the owner emailed me back, and i explained, resent pictures and told issues, and they even said "oh yes, it does seem like you were missing items, and it should of had info cards every month too" and that was it...did not send me items i did not get ..i ended up paying almost 160 for a total for 6 large items (including the box of gauze squares) and like 13 foil packets of a face mask, eye mask, etc.....dont waste your money on tnis...i have many subs, and have NEVER really had an issue, except one cracked eyeshadow somehwere else...this place does not care, and just wants your money and not provide products. .i was expecting boxes like they show on their website, and even up here on this site, and what i got is not even HALF of that. so dissatisfied, and disappointed. jamey
I'm on my second Bomibox, and I am loving it so far. The website provides a lot of helpful information, the packaging is beautiful, I get a great variety of both brands and items and so far I am really enjoying the things I have used (though I haven't tried everything yet) I definitely recommend this.
This month (April) was my very first box and I have to say wow! I love this box so much!! You should really subscribe to it and add it to your monthly boxes. I was so surprised that I loved everything in it! And the value is amazing! Even though. The shipping was a little later I was very happy that they kept me informed! I got an email saying they were delayed and throwing in an extra surprise for their subscribers while they work the kinks out of their new shipping method, which is a lot better than what I got from beauteque bb box.. which is nothing! Not an email and no responses to the three emails I have sent. They have already taken out my payment for May and I have yet to receive my first box which would be April. Not that's I mind boxes being shipped out late but an email keeping me informed would have been nice. Anyways this is about BomiBox not them. I am in love with this box and will continue to be a subscriber. I also get the what is next one which sucks and I just cancelled, mishibox which I really liked my last box and beauteque which I'm still waiting to see how I like that one. But this box is definitely a hit for me!! Do yourself a favor and subscribe!!
I subscribe to quite a few Asian Beauty boxes (box addict 101) and this is one my 2 must have boxes that I never skip and probably won't ever cancel. (The other one is Pink Seoul in case you're wondering). I have been a founder Bomibox member and the box has consistently surprised me in delightful ways. I'm not sure who curates the box, but they seem to really listen to customers as I've sent their interactions on IG and they seem to always take the feedback into account which I love. The customer service is also top notch. Lala at customer services is particularly amazing, Lala if you read this thanks for answering all my dumb questions lol. Overall this box is worth it and the price for 8 kbeauty products just can't be beaten especially for the quality you get. Thanks!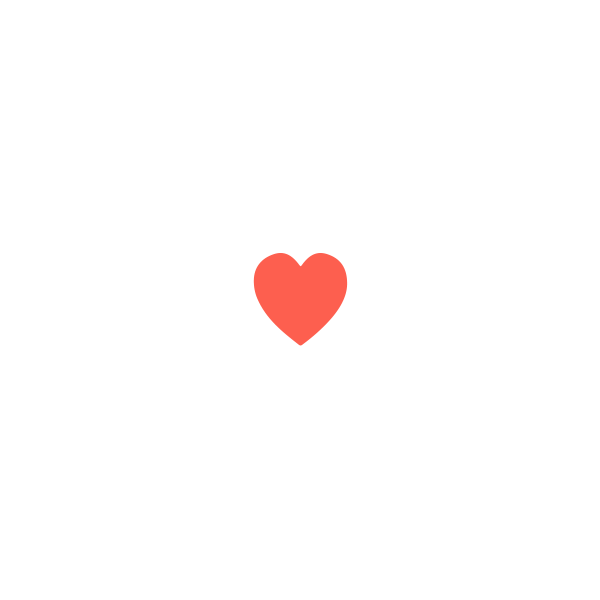 Who We Are
MSA has been your top resource for subscription box reviews since 2012, and we like to think of ourselves as your well-researched and trusted friend. Our team has unboxed tens of thousands of boxes, shared their experience honestly, and joined our community in conversations about each. We wouldn't be who we are without our readers, who contribute their own first-hand experience on the thousands of subscriptions we've reviewed. Learn more.