Recent Reviews
"One of The Best Vegan Boxes Out There "
Super unique box! Loved everything I've gotten so far. 10/10 would recommend!
"Sent my package to the wrong state and kept my money"
I ordered a package for a friend back in May. It was delayed until August because of covid- that was fine. What wasn't fine was that my package eventually ended up being shipped to FLORIDA. I live in Texas. I tried to resolve this issue with them but their only response ( before they started ignoring me altogether once I asked for the third time for a refund) was to essentially deal with it myself. There were basically no attempts to help me with resolving this issue on their part. Just an employee contacting me weeks after I emailed them telling me to, "go through the postage carrier and resolve it". Over 50$ down the drain and I still had to buy a birthday gift for my friend. Also, none of us were alerted that the packages were delayed. To figure out what was going on, you had to go to the website and search through it to discover the COVID issue page. Needless to say I won't be buying from this company again.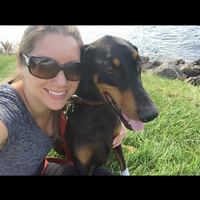 Beware! This company has a history of sneakily charging subscribers after they cancel. They have not refunded me for the charge, despite promising to do so. Boxes were delayed and missing items. Very disappointing. I would not ever buy anything from this company again.