Blue Apron (starting at $47.95 per week) is one of the most well-known meal kit delivery service subscription boxes. Blue Apron creates bistro-inspired recipes (for 2 or 4 people) and sends members the pre-portioned ingredients and easy-to-follow instructions they need to complete up to 4 of them per week. Receive boxes on a schedule that works for you, skip a meal delivery when you're busy, and pick recipes that fit your tastes. Our reviewers have enjoyed Blue Apron's meat and vegetarian meal options as well their past collaborations with Chrissy Teigen, Whole30, and even Bob's Burgers!
The Basics
$39.96 per week
Ships to US
Founded in 2012
across your first 4 boxes
Blue Apron
---
The dishes I received were such a unique, sophisticated, and downright delicious departure from all the predictable comfort meals I've been cobbling together. (I'm looking at you, Hamburger Helper.) I'm actually feeling much more inspired in the kitchen after this box than I have been in quite awhile. The ingredients were fresh and interesting, the recipes were super easy and quick (even the 45-minute grilled cheese; I could've had that done in 20 if I hadn't spent so much time venting about my day), and the experience as a whole was fantastic. It's no secret that going grocery shopping right now is kind of a nightmare, so being able to put off that chore for another few days in exchange for some excellent eats was well worth the $47.95 total cost of this box. Read more...
More Staff Reviews of Blue Apron
The Basics
$39.96 per week
Ships to US
Founded in 2012
What We Love
The flexibility to choose a dish you want to make on a schedule that fits your needs

Vegetarian options that our reviewers find creative, balanced, & tasty

A variety of familiar dishes as well as globally-inspired flavors

Fresh Ingredients sourced with sustainability in mind, such as seasonal veggies, meats without added hormones, & sustainable seafood
What You Should Know
A fair amount of packaging per box, though Blue Apron provides recycling tips (and it's comparable to other meal delivery services)

Relying on Blue Apron for meals isn't necessarily more affordable than grocery shopping (Blue Apron meals cost $7.49-$9.99), but as NPR found, it can save you on food waste.
We Recommend Blue Apron If
You're looking for an easy, flexible way to spice up your meal planning routine—or learn to cook a delicious meal!

You like cooking and trying new flavors, ingredients, & dishes now & then.

Sustainability & quality are important to you.
User Reviews
"Get it, you'll lioⁿe it!"
I highly recommend this box, it is fantastic. Everything has arrives fresh and the recipes are so easy. My 15 yr old is learning to cook so this is perfect for her. You get to pick your recipes and they make provisions for allergies! Which is awesome! Customer service is fast and friendly.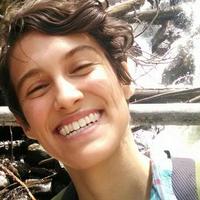 I got their special one off box for christmas dinner. I was amazing! I didn't need to run around getting food. It fed all 10 of us. And was so easy to make! Seriously, it was good food and saved me time. I will do it for Thanksgiving and Christmas next year! I got to enjoy my family and not slave around. It was awesome!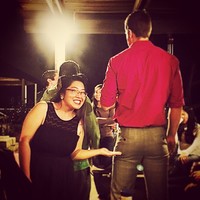 If you eat a lot or are big or tall or an athlete like me, you'll need the family pack unless you're just cooking for yourself (the meals tend to be about 600 calories). The family pack gives you 4 meals, so 1 went to my girlfriend, and I had 1.5, and then saved 1.5 for leftover meals another day. It's nice because I like nice meals every now and again, but when I do that the ingredients normally go bad because I don't use all of them, or they just sit around. Overall, the taste is fantastic, the price could be better but isn't bad, and I like the variety of options. So far so good.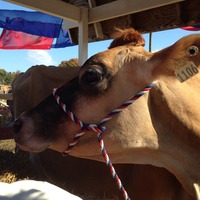 My only complaint is that it's too hard to find weeks when I want to make and eat all of the meals. For example, if you choose the steak meal, then you can't pick two vegetarian dishes. You are kind of locked into picking either meat or vegetarian meals without being able to mix and match. This is annoying since there are some meats that my house doesn't eat, even though we're not vegetarians and do enjoy meat sometimes. Other than that, I think Blue Apron has a nice website (easy-to-use for planning purposes), and provides a decent value. The food is usually tasty, but a little bit complicated and time-consuming for novice chefs like me. So far, I like Blue Apron better than Hello Fresh (because Hello Fresh has forgotten ingredients and sent me expired produce a few times).
I started this when I saw an ad on Facebook. I love this service! The food is amazing, and the cooking techniques I've learned are invaluable. I wish I knew this stuff 20 years ago! I am a big fan of eating out, now I'd rather cook. The meals are better than most restaurants, and not having to worry about what to make for dinner, grocery shopping, and throwing spoiled food out is outstanding.
I had a coupon to try this service and I am glad I used it. It really makes cooking dinner easy and fun. I am a single person so I cook for dinner and have the second one for lunch. This really comes in handy when I am working form home. It is an easy button program: You just choose yes when you want them delivered or no the weeks you don't. The choices are pretty good and have something for a variety of dietary needs.
OMG I love these guys!! I am super busy with work, but now I get a box every week and my teen gets to cook for us., Super easy step by step directions, fresh healthy foods and fab new recipes to use. 90% of the time we love the meals. Their customer service is awesome as well. Highly recommend!!
I think the concept is fantastic but have to admit that I haven't enjoyed the meals. I've ordered 2 boxes so far (6 different meals total) and they've tasted just ok. I'm bummed cause I want to like it, especially since the cooking cards are so easy to read with the step-by-step instructions with photos and the website is clean and easy to navigate.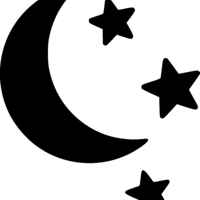 Words cannot express how much I adore this box!! The meals are always awesome!! (well once thy had this salmon salad thing that was horrid!! but I forgive them as everything else has been amazing!!) The food is always fresh and the recipes are super easy (my 15-year-old is learning to cook and it is an easy way to teach them without being all crazy it about it. I like that I get to pick the meals and we are adventurous eaters so having a new recipe or 6 every week id awesome!! They give plenty of food to fee the 3 of us too!! Highly recommend Blue Apron!!!
I have a subscription to Blue Apron, Home Chef, and Hello Fresh. Each have their pros and cons. Blue Apron + Great Recipes; Easy to follow + Prices are in line with Home Chef, $10 a portion + Menus are live 4-5 weeks in advance; plenty of time to make your meal plan - Everything is all lumped together. It's less wasteful package-wise, but it's less convenient for me. - There are only 6 meal choices per week, but not all meals are swappable. I order from them far less Blue Apron because of this reason.
Read More
FAQ
What is Blue Apron & how does it work?

Blue Apron (starting at $47.95 per month) is one of the best meal kit subscription boxes, according to our readers. Like other meal kits, Blue Apron's meal delivery service sends members the pre-portioned ingredients and easy-to-follow instructions they need to cook up to four restaurant-quality recipes each week. Unlike the other meal kit delivery boxes, we find that Blue Apron recipes have a slightly more "foodie" feel, with globally inspired touches and clever combinations.

We appreciate how flexible Blue Apron's meal delivery service is—you can set preferences for what you get or handpick your recipes week to week. You can schedule deliveries in a way that's convenient for you, and you can skip deliveries if you're busy or out of town. (The Blue Apron app makes this process easier.) You can also switch up your plan (the number or pre-set type of meals you signed up for) from inside your account.

A Blue Apron meal kit comes chilled and insulated, so that the meats and produce inside stay fresh in transit. Just pop everything in your fridge within a few hours of your box being delivered. (In our experience, ingredients stay recipe-ready for at least a week after they're unpacked.) And because everything is pre-portioned, you'll only get as much of an ingredient as you need to make the recipes you picked that week.

Blue Apron does expect you to have a few staples on hand—usually salt, pepper, olive oil, and water—as these common ingredients get used recipe after recipe. You'll also need a few common kitchen items, such as pots and pans, a baking sheet, mixing bowls, a colander, and tools like a chef's knife and basic utensils for meal preparation. (Note that you can always read recipes in full before they ship, so you know everything you'll need ahead of time.)
How much does Blue Apron cost?

Blue Apron has several plans to pick from, starting at $47.99 per week:

2-Serving Signature Plan:

2 recipes per week (each recipe serves 2) = $47.95 + $7.99 shipping
3 recipes per week (each recipe serves 2) = $59.94 + FREE shipping
Includes a meat & vegetarian option

2-Serving Vegetarian Plan:

2 recipes per week (each recipe serves 2) = $47.95 + $7.99 shipping
3 recipes per week (each recipe serves 2) = $59.94 + FREE shipping
Includes vegetarian-friendly recipes

4-Serving Signature for 4 Plan:

2 recipes per week (each recipe serves 4) = $71.92 + FREE shipping
3 recipes per week (each recipe serves 4) = $95.88 + FREE shipping
4 recipes per week (each recipe serves 4) = $119.84 + FREE shipping

Note that members can switch between plans after signing up. If for instance, you're signed up for the Vegetarian Plan but want to bring fish back into your diet, you can browse from the Signature Plan menu when meal planning for the week. (Just use the dropdown at the top of the "Upcoming" screen in your account.)
Are Blue Apron recipes any good?

Our reviewers think so! We've reviewed Blue Apron since 2013, and we consistently enjoy their dishes. A few of our recent favorites include Crispy Chicken Schnitzel with Mashed Potatoes and Mustard-Dressed Kale, Korean-Style Beef and Spicy Mayo with Jasmine Rice and Snow Peas, Seared Steaks and Garlic Kale with Cheesy Roasted Potatoes, and One-Pan Udon Noodle Stir-Fry with Vegetables and Kombu. Check out our meal plan reviews above for more details!
How can I see what's on the current Blue Apron menu?

Visit Blue Apron

to see the most current menu. Looking for a previous Blue Apron recipe? They've posted their entire "cookbook" online, too.
How do I cancel Blue Apron?

To cancel your Blue Apron account, they recommend sending an email with the address your account is under to

[email protected]

From there, Blue Apron will follow up with these next steps: Log into your account. Go to your Account Settings page. Look for the Account Information section and choose Edit. Click the "Manage Status" link and follow the instructions to cancel. (They'll likely ask you to note why you're cancelling, and to confirm the cancellation once more.) Remember that you can always skip a Blue Apron delivery via the Upcoming section of your account up to five weeks ahead of time. That way, you can use the meal kit service when you want it, but not be charged when you don't. (We just recommend setting a reminder for yourself, either on your calendar or in your planner, so you don't miss the deadline for skipping!)
About the Brand
"Blue Apron is up front about their commitment to sustainability and supporting a healthier food system. You can read about Blue Apron's mission"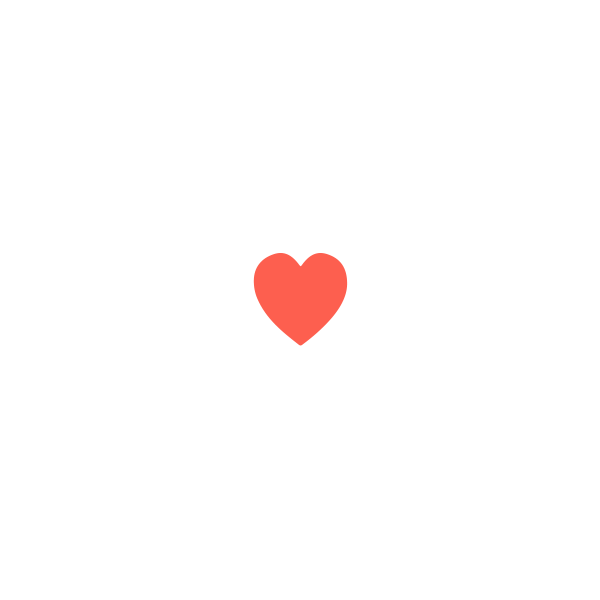 Who We Are
MSA has been your top resource for subscription box reviews since 2012, and we like to think of ourselves as your well-researched and trusted friend. Our team has unboxed tens of thousands of boxes, shared their experience honestly, and joined our community in conversations about each. We wouldn't be who we are without our readers, who contribute their own first-hand experience on the thousands of subscriptions we've reviewed. Learn more.