Recent Reviews
"Decent food (when it comes)"
I've been with them for 4 weeks now. 1st week the delivery never came. They apologized and refunded me but awarded nothing for my trouble of being without food for the week. 2 weeks the food was good. 4th week, the food was late. And was sitting on a truck for 6 days before getting to me. Not worth the hassle if they can't deliver.
"Get it, you'll lioⁿe it!"
I highly recommend this box, it is fantastic. Everything has arrives fresh and the recipes are so easy. My 15 yr old is learning to cook so this is perfect for her. You get to pick your recipes and they make provisions for allergies! Which is awesome! Customer service is fast and friendly.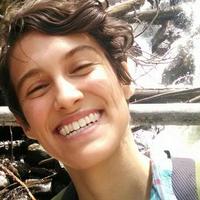 I got their special one off box for christmas dinner. I was amazing! I didn't need to run around getting food. It fed all 10 of us. And was so easy to make! Seriously, it was good food and saved me time. I will do it for Thanksgiving and Christmas next year! I got to enjoy my family and not slave around. It was awesome!