Blue Apron (starting at $47.95 per week) is one of the most well-known meal kit delivery service subscription boxes. Blue Apron creates bistro-inspired recipes (for 2 or 4 people) and sends members the pre-portioned ingredients and easy-to-follow instructions they need to complete up to 4 of them per week. Receive boxes on a schedule that works for you, skip a meal delivery when you're busy, and pick recipes that fit your tastes. Our reviewers have enjoyed Blue Apron's meat and vegetarian meal options as well their past collaborations with Chrissy Teigen, Whole30, and even Bob's Burgers!
The Basics
$39.96 per week
Ships to US
Founded in 2012
$39.96
PLUS Special Offer
Blue Apron
---
The dishes I received were such a unique, sophisticated, and downright delicious departure from all the predictable comfort meals I've been cobbling together. (I'm looking at you, Hamburger Helper.) I'm actually feeling much more inspired in the kitchen after this box than I have been in quite awhile. The ingredients were fresh and interesting, the recipes were super easy and quick (even the 45-minute grilled cheese; I could've had that done in 20 if I hadn't spent so much time venting about my day), and the experience as a whole was fantastic. It's no secret that going grocery shopping right now is kind of a nightmare, so being able to put off that chore for another few days in exchange for some excellent eats was well worth the $47.95 total cost of this box. Read more...
More Staff Reviews of Blue Apron
The Basics
$39.96 per week
Ships to US
Founded in 2012
What We Love
The flexibility to choose a dish you want to make on a schedule that fits your needs
Vegetarian options that our reviewers find creative, balanced, & tasty
A variety of familiar dishes as well as globally-inspired flavors
Fresh Ingredients sourced with sustainability in mind, such as seasonal veggies, meats without added hormones, & sustainable seafood
What You Should Know
A fair amount of packaging per box, though Blue Apron provides recycling tips (and it's comparable to other meal delivery services)
Relying on Blue Apron for meals isn't necessarily more affordable than grocery shopping (Blue Apron meals cost $7.49-$9.99), but as NPR found, it can save you on food waste.
We Recommend Blue Apron If
You're looking for an easy, flexible way to spice up your meal planning routine—or learn to cook a delicious meal!
You like cooking and trying new flavors, ingredients, & dishes now & then.
Sustainability & quality are important to you.
Featured Blue Apron Reviews
FAQ
What is Blue Apron & how does it work?

Blue Apron (starting at $47.95 per month) is one of the best meal kit subscription boxes, according to our readers. Like other meal kits, Blue Apron's meal delivery service sends members the pre-portioned ingredients and easy-to-follow instructions they need to cook up to four restaurant-quality recipes each week. Unlike the other meal kit delivery boxes, we find that Blue Apron recipes have a slightly more "foodie" feel, with globally inspired touches and clever combinations.

We appreciate how flexible Blue Apron's meal delivery service is—you can set preferences for what you get or handpick your recipes week to week. You can schedule deliveries in a way that's convenient for you, and you can skip deliveries if you're busy or out of town. (The Blue Apron app makes this process easier.) You can also switch up your plan (the number or pre-set type of meals you signed up for) from inside your account.

A Blue Apron meal kit comes chilled and insulated, so that the meats and produce inside stay fresh in transit. Just pop everything in your fridge within a few hours of your box being delivered. (In our experience, ingredients stay recipe-ready for at least a week after they're unpacked.) And because everything is pre-portioned, you'll only get as much of an ingredient as you need to make the recipes you picked that week.

Blue Apron does expect you to have a few staples on hand—usually salt, pepper, olive oil, and water—as these common ingredients get used recipe after recipe. You'll also need a few common kitchen items, such as pots and pans, a baking sheet, mixing bowls, a colander, and tools like a chef's knife and basic utensils for meal preparation. (Note that you can always read recipes in full before they ship, so you know everything you'll need ahead of time.)
How much does Blue Apron cost?

Blue Apron has several plans to pick from, starting at $47.99 per week:

2-Serving Signature Plan:

2 recipes per week (each recipe serves 2) = $47.95 + $7.99 shipping
3 recipes per week (each recipe serves 2) = $59.94 + FREE shipping
Includes a meat & vegetarian option

2-Serving Vegetarian Plan:

2 recipes per week (each recipe serves 2) = $47.95 + $7.99 shipping
3 recipes per week (each recipe serves 2) = $59.94 + FREE shipping
Includes vegetarian-friendly recipes

4-Serving Signature for 4 Plan:

2 recipes per week (each recipe serves 4) = $71.92 + FREE shipping
3 recipes per week (each recipe serves 4) = $95.88 + FREE shipping
4 recipes per week (each recipe serves 4) = $119.84 + FREE shipping

Note that members can switch between plans after signing up. If for instance, you're signed up for the Vegetarian Plan but want to bring fish back into your diet, you can browse from the Signature Plan menu when meal planning for the week. (Just use the dropdown at the top of the "Upcoming" screen in your account.)
Are Blue Apron recipes any good?

Our reviewers think so! We've reviewed Blue Apron since 2013, and we consistently enjoy their dishes. A few of our recent favorites include Crispy Chicken Schnitzel with Mashed Potatoes and Mustard-Dressed Kale, Korean-Style Beef and Spicy Mayo with Jasmine Rice and Snow Peas, Seared Steaks and Garlic Kale with Cheesy Roasted Potatoes, and One-Pan Udon Noodle Stir-Fry with Vegetables and Kombu. Check out our meal plan reviews above for more details!
How can I see what's on the current Blue Apron menu?

Visit Blue Apron

to see the most current menu. Looking for a previous Blue Apron recipe? They've posted their entire "cookbook" online, too.
How do I cancel Blue Apron?

To cancel your Blue Apron account, they recommend sending an email with the address your account is under to

[email protected]

From there, Blue Apron will follow up with these next steps: Log into your account. Go to your Account Settings page. Look for the Account Information section and choose Edit. Click the "Manage Status" link and follow the instructions to cancel. (They'll likely ask you to note why you're cancelling, and to confirm the cancellation once more.) Remember that you can always skip a Blue Apron delivery via the Upcoming section of your account up to five weeks ahead of time. That way, you can use the meal kit service when you want it, but not be charged when you don't. (We just recommend setting a reminder for yourself, either on your calendar or in your planner, so you don't miss the deadline for skipping!)
About the Brand
"Blue Apron is up front about their commitment to sustainability and supporting a healthier food system. You can read about Blue Apron's mission"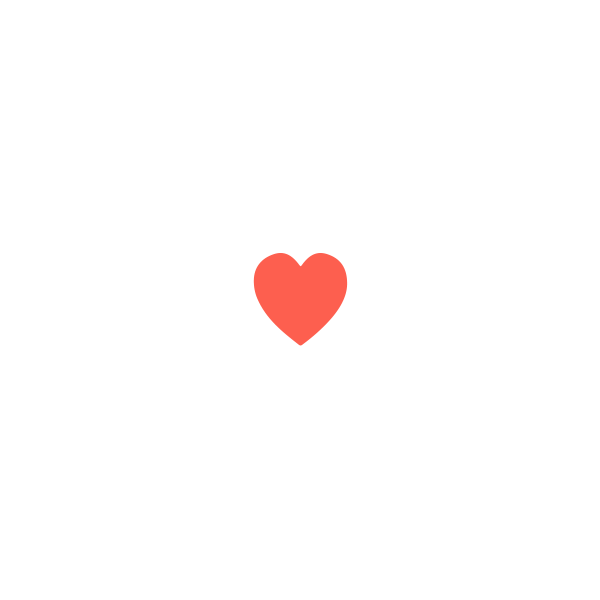 Who We Are
MSA has been your top resource for subscription box reviews since 2012, and we like to think of ourselves as your well-researched and trusted friend. Our team has unboxed tens of thousands of boxes, shared their experience honestly, and joined our community in conversations about each. We wouldn't be who we are without our readers, who contribute their own first-hand experience on the thousands of subscriptions we've reviewed. Learn more.