Birchbox ($15 per month) was one of the very first beauty subscription boxes—we've been reviewing it since 2012! Each month, subscribers get a new mix of 5 beauty samples, such as makeup, skincare, haircare, and fragrance items. Birchbox lets you choose whether you'd like a box of items picked just for you (including one item you get to pick out yourself), or a 'curated' box fully chosen by Birchbox. You can also shop full-size items to add to your box, if you'd like. Expect new discoveries as well as familiar names, like MAC, Sunday Riley, Kiehl's, Ouai, Beauty Blender, and more.
The Basics
$15 Monthly
Ships Worldwide
Founded in 2010
Personalized based on your profile
5 deluxe samples in each box
Birchbox
---
This month's Birchbox had a diverse array of products. I love when a box sends more than just makeup or skincare or haircare. The Estate Cosmetics Lip Icing is a delightfully scented, moisturizing gloss that gives my bare lips a luscious enhancement, and the DiTo Cosmetics Glitter Shot Shadow has a wonderful golden shimmery shade that I think will go perfectly with the gloss. I also really enjoyed the NatureLab Tokyo's Leave-In Treatment and the Marcelle Hydrating Mask; two wonderfully curated products to hydrate your hair, as well as your skin. I also received the Balance Me Congested Skin Serum, a perfect spot treatment for unwanted pimple attacks. I love how this product seriously targets and treats blemishes. With a total retail value of $32.13, you definitely get your money's worth, since this box only costs $15 per month. I think it's great how all elements of beauty, skincare, and haircare were included in this curation. Read more...
More Staff Reviews of Birchbox
The Basics
$15 Monthly
Ships Worldwide
Founded in 2010
Personalized based on your profile
5 deluxe samples in each box
What We Love
Name-brand makeup, skincare, haircare, & fragrance items.
Having some control over what we get each month.
Personalized boxes curated to match our preferences.
What You Should Know
This is a sample box, but you can include full-size items in your order as add-ons.
Keep your profile filled out & updated—Birchbox uses it to personalize what you get each month!
We Recommend Birchbox If
You love trying new products, including haircare, skincare, makeup, & more.
You're looking for an affordable beauty box.
You prefer exploring sample sizes rather than committing to full-size products.
You're new to beauty boxes—it's a great box for subscription newbies to learn about the brands out there!
User Reviews
"Rude customer service and repeat items/brands "
Extremely rude customer service who do not listen to your issue and pushes company form responses. I was unsatisfied with my experience and requested a refund of $11 after five years of being a customer. They refused to refund me but later sent an email if I signed up again I can receive a free box. It makes no sense. Additionally, I had repeat samples and they pushed the same brands for five years. I'm so sick of Oribe, Amika, Benefit, and Wander!
I love birchbox man. Great way to try and explore different products and I love the surprise and delight! I find more utility from the grooming products with Birchbox than some of those accessory boxes.
Cheap quality products, customer service stinks. I ordered a 3 month membership which stated could be cancelled at any time. I was told initially I would be cancelled then I stop receiving product but continued to be charged, then customer service stated I had a 12 month membership and when you cancel it is simply cancelling resubscription. ?? What?? I've had plenty of boxes in my life and never ever been told this! Total waste! Save time, energy, money and frustration and go to the dollar store!!
I love Birchbox! I had tried other beauty subscriptions similar to this in the past, but this one is the best!! There's such a great variety and they quality is always amazing. I even like the packaging box. There's always a little something cute or uplifting by your name. Something very unique and fun. Definitely something I will keep subscribing too!
Very fun box if you like sample size products. I got one each for my teenage daughters and they use all products and love unboxing. It's a good value and a good starter box.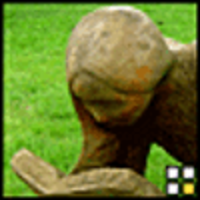 My first box, but not my favorite. I have not found the curation to match my profile; I have changed my age down by 10-years in order to not get super-greasy moisturizers, for example. I have gotten a bunch of repeats and often don't want any of the choices available but receive most of them anyway. I also have newer boxes that provide me with more products than I can use, and I have a set of items I prefer, so I don't really need samples anymore. It was a good idea for a while.
I"m not really pleased with the monthly offerings that i am receiving. I have signed up for an annual subscription last year in order to get a free gift, and now i see that i must actually keep the subscription for an entire year. I haven't been enjoying the monthly boxes, and i have found that the customization option is pretty worthless, because i haven't been able to customize ever, since by the time i log in, they are all gone, even if it's same day. I'm pretty disappointed about that. I guess it would have been better if they had made me pay up front, and i wouldn't have felt like i'm stuck paying for something i don't want after the fact. I need to stop falling into the trap of getting a free gift!
Every time i get notice that its time to pick ny monthly box I go into web page and ALL box options are SOLD OUT! Guess my time zone puts me at a disadvantage. Anyway, I give them a zero for not making options available to ALL members. I won't renew my subscription. ☹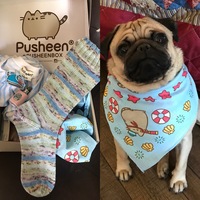 Like many others, Birchbox is my original sub box. I am an ACE and am locked into the 10.00 a month price. I do feel that I get good value for my money, especially with the new curated box options and six samples. Yes, a lot of the products are repeats and brands that have been around forever. I'm not offended by that because, for the most part, I love them. They seem to do a better job curating my profile preferences than another sub of mine that has sent me countless black eyeliners. Birchbox customer service has gone from stellar to sluggish in recent months, but they always do respond....eventually, and have been very generous with compensation for lost/damaged items. I can't think of a negative experience in three years of subscribing.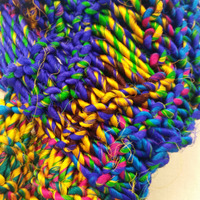 I wish there was an option for zero on ease of canceling! I signed up for six months and kept checking as the months rolled by to see how I could cancel. I figured once the six months was up I could contact customer service. Well, I did that, and was told I had been sent an email informing me I was automatically being re-enrolled in another six month term of service! I checked spam and trash and everywhere I could think of, the email didn't exist. I went back and forth with customer service for a while and they finally let me cancel that second six month commitment. Customer service was great in the end, but very hard to get ahold of and the first two people I interacted with were very dismissive and condescending. They also send very small samples and I got two to three haircare items every single month despite having hair marked as something I don't want at all, and reaching out to customer service early in my subscription and having them assume me they would put a note on my account to avoid hair products (I'm allergic to almost every shampoo and conditioner on the market.) About two thirds of the samples I got went immediately into a give away box, so I guess I really can't speak to the quality of products! I barely got to try any of them.
Read More
FAQ
How much does Birchbox cost?

Birchbox costs $15 per month. You can save on the price per box by prepaying for a 6-month or 12-month subscription.
How much does Birchbox shipping cost?

Shipping is free to the US.
Does Birchbox ship internationally?

Birchbox does offer subscriptions to those living in the UK, Ireland, France, Belgium, and Spain, but subscribers have to sign up through those international websites. Here are the links:

Birchbox UK

,

Birchbox France

, and

Birchbox Spain

.
What are all the Birchbox subscriptions offered?

"

Birchbox offers a monthly beauty subscription that's personalized based on your beauty profile, as well as additional monthly boxes that are curated by their team of experts (including co-founder Katia Beauchamp). Head here to read the details of the two monthly curated boxes— Katia's Picks and the Clean Beauty Box that you can choose from each month.

On top of it, they also often sell limited-edition beauty boxes for one-time purchase. Their limited-edition boxes are always themed, and in the past, they've been filled with high-quality hair products and beauty items like cleansers, mascara, conditioner, and more, all focused on a theme.

Finally, you can visit their online shop to buy your favorite Birchbox finds again.

"
Can I customize my Birchbox subscription?

Regular Birchbox subscribers have access to Sample Choice, which allows you to either select one of the beauty products you'll receive in your next box (to be featured alongside sample products chosen by Birchbox based on your profile), opt into a curated box instead of your regular personalized box, swap your box to receive a featured product instead, or swap your box to receive loyalty points instead.
How does the Birchbox loyalty program work?

Any Birchbox monthly subscriber can earn loyalty points by making purchases in the shop or buying gift subscriptions—you get 1 point for every $1 you spend. Every 10 points you earn = $1 that can be redeemed for any full-size product in the shop. If you're a frequent shopper (or gifter), you can earn your way to Aces VIP status. Aces get extra perks such: 1.3 points for every $1 they spend, access to exclusive promotions, discounts on their monthly subscriptions, and early access to sample choice. If you want to earn loyalty points in other ways, you can always skip a box in your monthly subscription and swap it for points.
Does Birchbox send clean beauty samples?

While Birchbox does include cruelty-free and ingredient-conscious products in some boxes, they cannot guarantee a full spread of samples with these specifications with the personalized subscription. However, you can opt-in to a curated Clean Beauty box any month (details here), and they've also organized a Clean Beauty Shop that offers filters so you can refine your search to view certain ingredients or vegan or vegetarian products.
Is there a men's version of Birchbox?

Yes! Birchbox Grooming (formerly Birchbox Man) is a monthly men's subscription that sends sample-sized toiletries and lifestyle items such as socks, wallets, belts, and more. It costs $10 per month.
Can I send Birchbox as a gift?

Yes! Birchbox is one of the easiest subscriptions to give as a gift. You can purchase a gift subscription card for 3, 6, or 12 months. Once gifted, your recipient can redeem their card to get their subscription going, starting with completing their beauty profile.
Is canceling Birchbox easy?

If you're signed up for the month-to-month plan for this subscription service, you can unsubscribe anytime by visiting the "Subscriptions" section of your Account Settings. If you've already been billed for the month, your cancellation will take effect the following month. If you're signed up for a 3-month, 6-month, or 12-month plan you cannot cancel your subscription mid-cycle, but you can opt-out of auto-renewal at the end of your term by contacting

[email protected]
From the Brand
"We make finding beauty and grooming stuff fun. Birchbox is a service that helps you discover the right stuff for your beauty routine. We curate the right products and send you a box of 5 deluxe samples every month. When you find something you love, we make it easy to buy the full size in our online shop and give you loyalty points while you're at it!"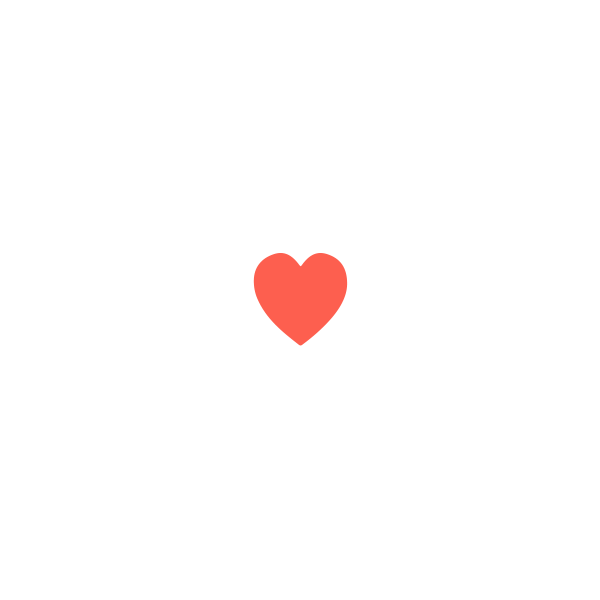 Who We Are
MSA has been your top resource for subscription box reviews since 2012, and we like to think of ourselves as your well-researched and trusted friend. Our team has unboxed tens of thousands of boxes, shared their experience honestly, and joined our community in conversations about each. We wouldn't be who we are without our readers, who contribute their own first-hand experience on the thousands of subscriptions we've reviewed. Learn more.