Recent Reviews
Love the look and shape of the handle - 3 out of 5 times that I use this razor I typically slice or nick my leg in 3 or 4 different places. I have been using Billie for approximately 3 years now and not that impressed to be honest. Every shave which is 2x per week I at least nick my leg in one place or another. This morning I seriously sliced my upper thigh. I do change the blades every fourth shave. Not too impressed.
Super easy to maintain and adding things to your order when needed is also smooth. Customer service seems very receptive and I have not had any issues. Nice not to have to worry about picking razors up at the store!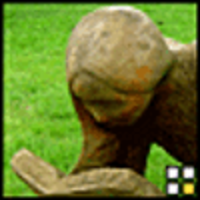 Razor and refill cartridges are fine, nothing outstanding but inexpensive and delivered to my door. Shipping schedule/products are easy to adjust on the website. I only use the razor, so no opinion on other products. My base has stayed stuck to my shower wall for over 2 years now. I've gotten a replacement handle, which comes with another base if you need one. The lotion on the heads is a little goopy but not enough to bother me, and it shaves fine for my purposes, but I'm not all that picky, truth be told. I like that it's small and out of the way and dries fast.