Launched in 2011, Bespoke Post is a high-quality monthly subscription box service that gives you a "mini lifestyle upgrade" in each box. They partner with under-the-radar brands to help bring you the most interesting and unique finds around. In fact, 90% of the products they sell come from small businesses from all over and feature those products you might not have found otherwise.
Each month they curate several new boxes around a theme, and you can preview the box they have selected for you and make one of three choices: keep it, swap it, or skip it. That means there's
no commitment
if you end up not liking what they show you, so you can essentially join for free!
Read below our detailed unboxings and Bespoke Post reviews to see inside this popular New York-based subscription box and find out how other subscribers rate this box.
It's one of our favorite men's subscription boxes and also one of the most gift-able subscriptions out there!
And we aren't the only ones - this year, Bespoke Post tops our Reader's Choice list for
best subscription boxes for men
, with one reader saying
"This box has been a lifesaver when it comes to buying gifts for the favorite men in my life – dad, brother, and son"
, so be sure to check it out!
The Basics
$45 Monthly
Ships to US and Canada
Founded in 2011
Extensive members-only shop
Pick which curated box you want each month
Supports small & under-the-radar brands
Bespoke Post
---
The Bespoke Post "Toss" box features a great lawn game for all ages. Read on to see what Carlos thought about the items in this selection. Read more...
More Staff Reviews of Bespoke Post
The Basics
$45 Monthly
Ships to US and Canada
Founded in 2011
Extensive members-only shop
Pick which curated box you want each month
Supports small & under-the-radar brands
What We Love
This subscription service has so much variety! You get to choose from different boxes and you would be hard-pressed to not find at least a few boxes you want each month.

Bespoke Post delivers great value. The high-quality products of each themed box regularly outpace the pricing of the subscription box.

This is an incredible gifting subscription. Hard to shop for dad? Done. Housewarming party? Check. Transitioning from your college kitchen to your adult kitchen? Bespoke has you covered.

Bespoke Posts sources from loads of smaller businesses for its monthly boxes so it's a great way to support independent makers.

While it's geared towards men, many Bespoke Post boxes would suit a variety of tastes.
What You Should Know
You need to make a selection or cancel by the 5th of each month or you will automatically be charged. We recommend setting a calendar reminder!

Bespoke Post has an extensive shop section. As a member, you can order multiple boxes and add-on other items during your monthly window, and even shop throughout the month.
We Recommend Bespoke Post If
You are looking to upgrade your home or wardrobe with high-quality everyday goodies and essentials.

You like the idea of selecting from a curated assortment of themes and totally functional items.

You need a really, really great gift!

You enjoy supporting smaller makers and creatives.
User Reviews
"Great stuff at decent cost. "
Every subscription based thing has its pros and its cons. There's a good idea here and it's taking off like it should. Pros: You can see what you are getting shipped at the beginning of the month (not sure what others are talking about because it's emailed on the 1st) You get several choices if they pick something you don't like. MOST of the boxes are fairly priced and a discount (the store however is a crapshoot). MOST stuff is high quality. Cons: You can't see all available boxes at once (it's tailored so that's a minor thing). Some stuff might be a little overpriced. Some stuff is low quality.
I'm a woman who subscribes and totally love it! Most stuff is pretty unisex. They once gave me a shaving set, but I realized that I didn't fill out the "gender" field in my profile. I guess I could have used it for my legs though lol. Anyway - nice value for the products. They always have lots of options. Good customer service. Good stuff.
Can't wait for my first box. I just ordered!!
This place is awesome and very glad I found it. Definitely catered to men and glad there is a box I found that is. Everything is of great quality, and I cant help but add more items to the box. There are some boxes that I wouldn't use but do hope they continue the trend of three different choices every month.
I'm not a fair judge. I'm a girl, and I subscribe to this for me (lol). I used to get a box every month, since the boxes used to be more unisex and I loved what they offered! But recently, it's been more manly and I have been skipping the month for more than 5 months... I know it's not a subscription for women, but I'd love to see more unisex options soon! Other than that, I love the quality and value of this subscription box!
The idea is very cool. Unfortunately the items I received are very cheap. The knife feels like it might snap if I put it to tough use, the pen feels like a bic pen you might get from target or dollar tree. The cancelation process is terrible.
"OK - but tread with caution "
My husband has enjoyed getting the Bespoke subscription now for over a year. The items in it were nice enough and it allowed us to get through the pandemic with a fun monthly package, but after over $500 spent for these last 10 months we are calling it quits. As other reviewers mentioned they are NOT transparent in a few things ... 1) You have to be really really quick to change or cancel the order or it will ship. You only have a few days after the first and if feels odd how that is handled. 2) You have to CALL them to cancel the subscription. It is very low-ball and dirty the way they handle it in today's large digital world. There is no cancel subscription button, nothing mentioning canceling subscription or deleting account. I even asked JJ (the phone rep why they do that and how scuzzy it was and there was a LONG silent paused - it was a clear indication they are relaying to people to miss this point and keep charing $50/month). Overall ... tread with caution.
"Overpriced junk sent without permission "
Like any other rip off subscription place... a charge shows up on your bank account and you have to go in and see what they sent you without your permission... then you have to go through hoops to cancel the subscription then you get charged a restocking fee for sending their useless junk back to them... I may have actually stayed with them if I had some warning of what they were sending... but no... just woke up one morning and checked my bank account and saw they had charged me... then I went to the website to see $52 for an ink pen, bottle opener, a knife and a "journal".. I have bottle openers from the dollar tree and I can buy a notebook for about 2-3 dollars.. no one uses fountain pens anymore because they have to purchase refills and I don't need another knife... so I'm not going to purchase anything from them... but like I said ... if they would have let me know it would be a different story
The 45$ box isn't even close to worth it don't waste your money
"Not a discount company, paying the same retail pricing. "
Please be advised that this company most of the time, sell equal too or greater than the Authorized Manufacturers distributors. Plus they charge for shipping and handling + Taxes which far exceed that monthly 45 dollars. Unless you aren't seeking value per dollar, the feel of new random items and you have the money to waste, this is your company.
Read More
FAQ
Is Bespoke Post legit?

Yes, it's a totally legit subscription box service and ecommerce site. We have reviewed over 140 Bespoke boxes since 2014!
How does Bespoke Post work?

On the first of each month, Bespoke Post selects a curated box for you and sends you an email. Want something else? No problem. Bespoke Post lets you choose from a variety of different options. This makes this subscription really fun because you can pick something you already want OR something new that has caught your eye. You have until the 5th of each month to confirm or change the box Bespoke Post picks for you and make your size and color selections if necessary.
What types of products come in Bespoke Post?

Bespoke Post has a really broad range of products curated around exciting and unique brands. You can select boxes curated around anything from t-shirts to kitchen knives, camping gear to candles. Every month is full of creative and exciting themes to choose from.
Do they release new boxes every month? Is every box available to members every month?

They do release new boxes each month and sometimes limit the boxes you see based on your specific interests, but you can choose from any still available on the site. Each month features a selection of new boxes and old favorites. Not seeing exactly what you want in the featured boxes? There are still additional choices on the site. You can do broad searches for specific items, themes, or materials i.e. leather, candles, fishing, ect. and boxes related to these keywords will pop up in search, even if they weren't featured under the 'Box' section of the Bespoke Post page. Searching for additional boxes can, admittedly, be a little bit of work, but it is also kind of fun if you enjoy a hunt!
Can I give Bespoke Post as a gift?

Yes! Bespoke Post is easy to gift and is a good experience for the recipient, so it's always one of our top recommendations for giving. You have a few options on how to do this. You can buy any Bespoke Post box as a one-time purchase as a non-member, though you will pay the $55 price rather than the $45 member price. Generally speaking, these are still always a great value! Bespoke Post also offers gift cards if you want to let the lucky giftee choose for themselves.
How much does Bespoke Post cost?

A Bespoke Post subscription membership is $45 a month and you can skip by the 5th of each month to avoid being charged. Not ready for a subscription membership? You can still buy Bespoke Post boxes for $55.00.
Can I skip a month of Bespoke Post?

Yep! Just make sure to skip before the 5th of each month by signing into your account and clicking the "Manage" text inside your cart. You can then delete the box from your current shipment to skip.
What is the Bespoke Post Black Box?

The Bespoke Post Black Box is a Black Friday special edition box that ships free with your purchase of $5 or more.
Can I cancel Bespoke Post online?

You will need to sign in and email the Bespoke Post team at

[email protected]

Alternatively, you can text 914.326.2765 to cancel or give them a call at 888.565.6762.
Is Bespoke Post just for men?

Though Bespoke has tons of clothing and accessories that are geared towards men, we have found this subscription to really have loads of options for, well, anyone! The variety of products across the site and in the themed boxes make this an excellent fit for anyone interested in a thoughtfully curated unboxing experience. Bespoke Post does usually releases a few "For Her" boxes throughout the year with most of those launching during the holidays. These include lifestyle items like candles, bath bombs, diffusers, and more!
From the Brand
We partner with under-the-radar brands so you can discover the coolest selection of goods and gear. And to help out during the Covid-19 crisis, we've purchased over $31,330,000 of products just from small businesses.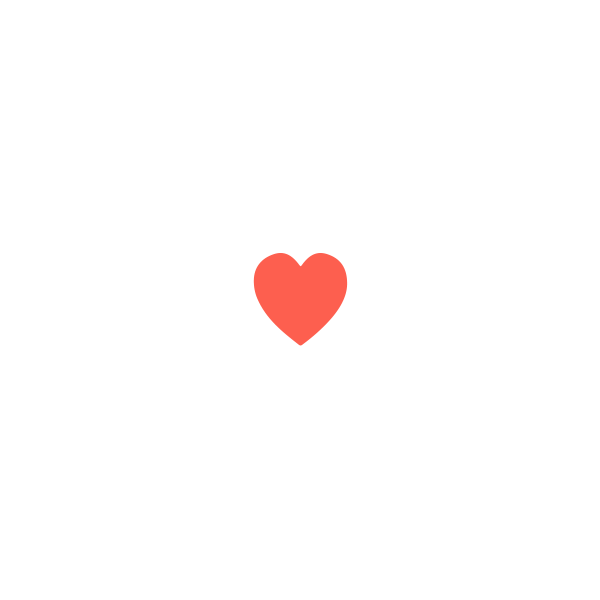 Who We Are
MSA has been your top resource for subscription box reviews since 2012, and we like to think of ourselves as your well-researched and trusted friend. Our team has unboxed tens of thousands of boxes, shared their experience honestly, and joined our community in conversations about each. We wouldn't be who we are without our readers, who contribute their own first-hand experience on the thousands of subscriptions we've reviewed. Learn more.