BeautyFIX is Dermstore's contribution to the skin care and beauty realm of subscription boxes. Curated by skin care experts, each monthly BeautyFIX includes six or more products adding up to a total value of $100+ (that's about four times what you'll pay for it!). In each box, you can expect to see a healthy mix of full-size and deluxe-travel-size products—including skin care, hair care and cosmetics handpicked by beauty experts and delivered right to your door. Brands included in previous boxes include: Avene, Paula's Choice, Skinceuticals, ByTerry, Jane Iredale, Juice Beauty, and more.
The Basics
$24.95 per month
Ships to US
BeautyFIX
---
This month's BeautyFIX brought a refresh to some staple products for me. I was on the hunt for a new Hydraulic Acid serum and was so excited to see that this bottle was high quality with a simple ingredient list. It is already helping to keep my skin hydrated and that flaky dryness away. I was really surprised by how much I like the cleanser, but it is doing a great job at removing dirt and makeup without leaving my skin feeling extra dry. The primer is another staple that I am loving! It hydrates my skin while giving me a flawless application for my foundation. It is also super lightweight so it just glides over my other products without feeling like too much. The mask is a bit too much exfoliation for me to use weekly, but it really worked wonders on my dry skin. I loved the results so am planning to use it every other week or so for that extra smoothness. The cream foundation is a big winner for me, I can't wait to use it in the summer. Read more...
More Staff Reviews of BeautyFIX
The Basics
$24.95 per month
Ships to US
User Reviews
Such a great value because it's full size and the price is right. great for discovering new products!
Hands down the best box I have ever had. I started subscribing to the box with the first box. Saw an add up a magazine. I have had numerous other subscription boxes but they wind up getting cancelled bc the products are repeats or the makeup is young adult based with glitter, bright colors, and products not geared towards me. I love Beautyfix bc it has only skincare, hair, and health items in the box.
I tend to subscribe t for a few months then a month off. I love the products dermstore includes in each box. Lately it seems that even the smaller items are Very small tiny 4ml tube of sunscreen and lotion? You can't use it long enough to determine if this is a product you would purchase in the future. I do appreciate the full size product or two but there are other sub's that offer larger products for same $ or a few $ more or offer maybe 1 product less for under $20. This is why I leave and come back. Otherwise this is a great box.
I've been a loyal buyer for a few years now. About five months ago they got away From, at least, including one full size item. Their products are higher end, and you're still getting an OK value with this subscription. I'm just feeling a bit let down these past few months on what's arriving inside my box. I hope BeatyFix begins to fall back to their old ways, ASAP!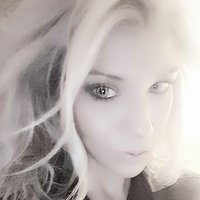 Every makeup lover should get this box, it's like the Boxycharm of skincare, with a bit of haircare tossed in (in terms of crazy bang for your buck). Even though you may only get 1-2 full size products a mo. Last month I think I got 3? Full size products including a great $60 primer. And the trial/travel size products you get are still worth alot, since they're VERY luxe brands with amazing ingredients. The only problem with this box, is falling in love with products and ending up with a skincare regimen that's over $1000 lol. Luckily I haven't gone that far yet, though it's tempting. But I do substitute the products I have received in my boxes with my regular regimen when I feel I need a boost (whether it's vitamin C and brightening, a moisturizing boost, using a mask which I've grown quite a bit of a collection of. Or if I get an unexpected hormonal breakout) I now have all these products I can integrate into my current regimen to help, and I don't feel crippled because they're travel or even trial sized. Learning to cocktail certain serums might be amazing and after a few mos you might have 2 nice sized serums... I also think the tool type gift you get is great. This month it was an adjustable spa headband and I remember my 1st box I got a microneedle roller specifically for lips. The reason I suggest this to all makeup lovers, is as a now disabled makeup artist, your skin is your canvas, and the better it is, the better your makeup will look. Plus, you want to slow the aging process as much as possible, we all want to look good with no makeup or at least less of it.
I was happy with the products but customer service didn't make sense, so I canceled my subscription. They emailed my second subscription box to the wrong address (an issue in their system where it, unauthorized, updated the mailing address with another address b/c I had two subscriptions-- one for me and another for my sister). I had input the correct address and it was an issue in the company's system that changed it, but customer service wouldn't help me get the second box to the right address. No thanks.
You get a little mix of things but they're heavy on the skincare. And let's face it.... we can never have too much of that. Definitely my favorite sub box.
I loved this box when I first signed up for it a year ago, but it's been really disappointing lately. I skipped the December and January boxes, not to mention some of the terrible ones from summer/fall. They need to do better.
I've been shopping at the DermStore for about a year now (It is the most fabulous store) )and discovered the BeautyFIX about 8 months ago. At first I was a bit disappointed the Fix didn't come with more make-up. After I received a couple of boxes I realized that this was the only subscription that focuses primarily on skin care. Initially, I wasn't happy about the monthly price of $25 but I soon realized that I was receiving more than $100 worth of top shelf, professional products unlike many of the other subscriptions I have. I cancelled my Macy's subscription and my Sephora subscription because I was only receiving sample size products and if I was lucky, a few travel size products. This is the best subscription box on the market and the box comes packed with full sized professional products. It's simply the BEST!!!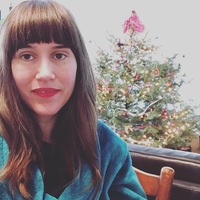 This is my 3rd box from beautyfix. As many customers are aware there was a little hiccup with them offering the wrong size product than what was sent out. To make up for this they included a $25 gift "promo code". The problem I'm having is when it came time to checkout it said "problem processing payment." When it finally went through I was excited, only to receive an email saying "per your request we cancelled your order". I made no such request, and now my promo code is DISABLED?!!! What?!! This is so frustrating. I have not been able to get through to customer service and feel very dissatisfied. I was pretty impressed with them before this situation, but now I'm questioning their integrity as a company. Hopefully it will get sorted out soon if I will have to take my business elsewhere.
Read More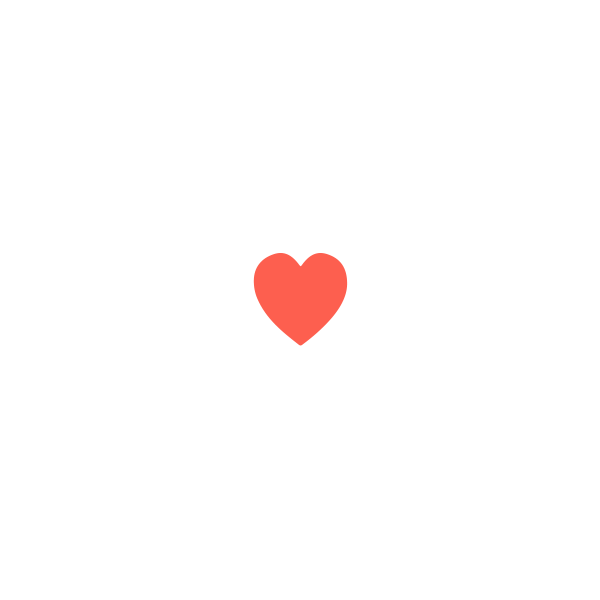 Who We Are
MSA has been your top resource for subscription box reviews since 2012, and we like to think of ourselves as your well-researched and trusted friend. Our team has unboxed tens of thousands of boxes, shared their experience honestly, and joined our community in conversations about each. We wouldn't be who we are without our readers, who contribute their own first-hand experience on the thousands of subscriptions we've reviewed. Learn more.