The BB Bag is a monthly subscription bag that features 6-8 full-sized Asian beauty products each month. These products can be beauty, makeup, skincare, or lifestyle products such as tools. This bag is features products that customers can then purchase on the main retail site (beauteque.com). These products are all Asian, and this subscription is unique because it allows customers to get full-size instead of sample, and gives customers a taste for what Beauteque and Asian beauty has to offer that they might not be able to buy anywhere outside of Asia! The value of the bag can range from $65-$85 a month, but the pricing for each bag is as follows: 1 month: $24 + shipping 3 months: $24 + shipping 6 months: $23 + shipping 12 months: $22 + shipping Shipping rates vary by country as followed: US- 3.95 Canada- 6.95 Europe- 8.95 Australia- 9.95 New Zealand- 9.95 Japan- 9.95 Hong Kong- 9.95 Singapore- 9.95
The Basics
$22 per month
Ships to US, UK, Australia, and Canada
Beauteque BB Bag
---
Read our review of the August 2018 Beauteque Beauty Box Subscription Box! Read more...
More Staff Reviews of Beauteque BB Bag
The Basics
$22 per month
Ships to US, UK, Australia, and Canada
User Reviews
I love korean skin care and this box is one of the good ones mean while meme box and other korean boxes have quite BB keeps going and has great stuff definitely a great in your dipping your toes in korean skincare
So I've been with Beautuque for 1 year. I've Loved everything I received except for 4 items. That is outstanding! This is my Favorite beauty sub. When there was a discount on subscriptions, Instead of waiting for it to renew, I bought another year. I emailed them to remind them not to double bill me(not to renew because I bought another year). Well they renewed and billed me anyway. I emailed them and got the refund. OK. Well now the boxes usually ship on the last day of the month. It is March 12 and It hasn't`t even shipped yet. Two weeks ago they sent me a shipping number, but Never actually shipped it. They responded to my email saying they were having an issue and would keep me informed. Yea that's not happening. Their website, DHL, and USPS show No activity what so ever. At around $300, I expect better customer service. And I expect my merchandise. Has anyone else not gotten their box yet???
They said my first box was going to be Julys box when I signed up on June 17th. They also said that they ship boxes at the end of the month. Now if they ship boxes at the end of the month Shouldn't it have shipped June 30 or somewhere around that time? They've charged me for a 2nd BOX and I still haven't received my first box and now its July 31st.
Where do I start?? The concept of the box is great. Love the idea of it. But to me, this box isn't worth it. First, let's start with the way they charge and ship. When you sign up, you're immediately charged. I happened to sign up on January 17th. Charged the 18th. Fine. Waited and waited and waited. Went to their website and realized their cutoff date is the 15th of every month. Contacted them and was told that, because it was after their cutoff date by 2 days, that I was paying for February's box.... that they ship at the end of the month. So, while waiting I was charged again on February 17th, for March's box.... That will ship at the end of March. Now, I've received February's box and I've already cancelled. I've already paid for the March box but I'm not even looking forward to it. So, let's get into the box. I received a very cheap eyebrow shaver. Went in the trash. An eye cream (not from Mizon) but a brand that I've never heard of, let alone can barely find online. And it just straight up smells like regular lotion. Went in the trash. A mascara from Farm Stay which, if you're into KBeauty at all, you'll know is some of the cheapest you can get. One look at it and no. I was not putting that near my eyes. Went in the trash. The only things I kept are the hair mist, which I'll use as a "febreeze" for my furniture. Also, the prickly pear gel and the 3 pack of nose strips just to try out. Now, let's get into the value. I, myself, buy a lot of stuff directly from KBeauty sites. Here's the funny thing. You get used to buying directly from the source, then you know how much things actually cost. I went and looked at their past boxes, as well. They're telling you the value is 3 to 4 times that of what you can get it for yourself. If you DON'T know better, sure... seems like a great value. But I'm very, VERY certain what I received wasn't even close to what I paid for the box. The only thing they have going for them is fast shipping, which they should because they charge for that as well. And fast correspondence to emails. The timing of their charges/shipping and box value was a huge disappointment to me.
December Box was my first box and it supposed to come with December gift bundle with the subscription. The code was HOLIDAYBB. The Gift Box didn't come with the first box so I emailed them and they told me they will ship it out soon. So I waited. I didn't get any email that they shipped it out, but one day, it just showed up at my door. Gift bundle had 3 items : 5 step lovely skin mask , AngelLooka Ultra Moisturizing Hand Mask Pack, and Tony Moly Pocket Bunny - Moist Mist. Instead of these, I got Near Skin PH Balancing Cleasing Cream, Modeling Activator Ultimate Solution and EasyLooks Soft Lipstick. I really don't need any of these. I am not appreciated that they changed the items without notice. If the company promised certain products to customer, they should keep their promise. So I email them right away(same day I got the wrong items). They never got back to me. I am very disappointed with this company. I am going to unsubscribed and will not subscribed ever again!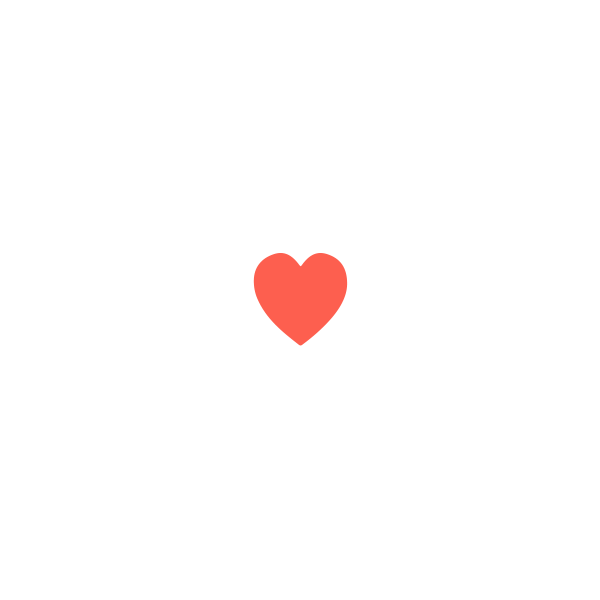 Who We Are
MSA has been your top resource for subscription box reviews since 2012, and we like to think of ourselves as your well-researched and trusted friend. Our team has unboxed tens of thousands of boxes, shared their experience honestly, and joined our community in conversations about each. We wouldn't be who we are without our readers, who contribute their own first-hand experience on the thousands of subscriptions we've reviewed. Learn more.