Recent Reviews
I purchased an annual membership, and I requested a refund after the box was delivered. The website claims to provide you with a box that is valued at $250 or more. The box I received came in with a $203 value, and it did not come with the products advertised. The white purse that was not included, and was substituted with an ugly brown handbag. The pamphlet in the box did not showcase the alternative items. The company did not inform its customers of the availability of its products. When I reached out to customer service they did not provide much of a solution. They wanted to alter the annual membership to quarterly, and provide a $20 discount on my next box. They continue to falsely advertise products they cannot supply on Instagram and delete comments of unhappy and disappointed customers.
This was my first box subscription purchase. The Fall box was worth every penny. Great quality products. I have since ordered other boxes from other companies that didn't compare filled with random , cheap stuff. Thank you for Beachly for the beautiful items! The winter box looks great too!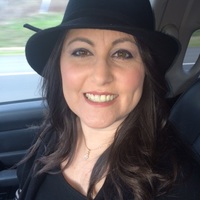 I subscribed to this box using a coupon code & saved $30 plus got a "bonus box". The seasonal box was the summer 2020 box & I did not see the real value. The towel included was valued at $45 but I found the identical towel at Tuesday Morning for $9.99. The cover up is cute but a cheap fabric. The bottle opener is novelty quality. The only valued Item from this box was the Raen sunglasses. As for the bonus box, it was delivered 2 weeks later. It contained a Beach throw, a thin t-shirt, bamboo fork & knife set. Needless to say I canceled my subscription.