"You'll get a box full of fun, unique, amazing products that I love and want to share with you. I also wanted to focus on brands and products that do social good. And, to top it off, LottoLove has made a donation to The Ellen DeGeneres Wildlife Fund because it believes in this cause."
The Basics
$54.99 per quarter
Ships to US and Canada
Be Kind by Ellen
---
Ellen Degeneres has a quarterly subscription filled with hand-picked items that each give back! See what we got in our Spring 2020 review. Read more...
More Staff Reviews of Be Kind by Ellen
The Basics
$54.99 per quarter
Ships to US and Canada
User Reviews
"Beware- Not what it seems "
Horrible Horrible - DO NOT ORDER- Never received two of my annual boxes, and now cant get a response from them, cant cancel because it is not able to be clicked on my account page- Emiled so many times, lost count We need to do something- afraid they will charge me again in Summer
"Great boxes, HORRIBLE CUSTOMER SERVICE!!"
The boxes are very nice, and full of great products...if you ever receive them. I subscribed in June of 2020 and shortly after received my summer box. However, I have yet to receive my Fall or Winter box. I have emailed several times and sent a certified letter with no luck. Only response I have received was in reply to an email basically saying "We are working on it". Well, it doesn't seem like they are working on it very diligently. The fact that they are giving the boxes away to audience members before paid subscribers are getting them is absurd. I have been waiting over six months for my fall box. At this point I think my only option is to maybe contact the Better Business Bureau, as well as dispute the charges for the boxes I did not receive with my credit card company. I did receive my Spring 2021 box on time, and it was very nice and well worth the cost. Hopefully this is an indication that they are indeed " working on things",
I can give this no star. Their customer service is atrocious. They have released the Summer 2020 box to me three times. I have to pay customs and when they released it the third time they agreed to cover the customs for me but they never did. I really wish I had never subscribed. Spring is fortunately my last box.
"The "value" of the box is very overstated"
The "value" that is claimed for the products is much higher than I would ever pay. For example, the Spring 2021 box has a water bottle that I might pay $5 for but the box claims it $24.99. No one would ever pay $24.99 for this water bottle. You do not really get $200+ worth of value in each box.
My daughter got her spring box (her first one for the year I bought) in June. She didn't get the fall box until I sent over 15 emails so she finally got it in December. It is now March and she still has not gotten the winter box but they did charge for a new subscription even though they have only done 2 boxes out of 4 and her year is not up until May. I think they need to be sued or something. I have contacted the credit card company to let them know it is a fraudulent charge since first of all I did not sign up for a subscription and the credit card company confirmed that the charge last May was not a subscription charge and they have not fulfilled their obligations from the charge in May of 2020. This funny part is that they obviously did this subscription on their own since they made it like my daughter bought it for me but they sent the box to her address. I am contemplating filing a police report for fraud. My winter box (my last for my premium year has not come either)
Lots of money for cheap, logo-heavy products. My customer service inquiries get ghosted.
Worst box ever. A lot of the products are things I would never want. I got the subscription as a gift but I am Canadian so I would have to pay $30 in duties every time it came. So on top of the crazy price with conversion my mom paid to gift this to me I had to pay an additional fee every month. The only product I really use from a year of getting the box are the reusable straws that I could have purchased literally anywhere else. The boxes themselves have a nice design, that is the only positive I can think of. Very difficult to cancel as well and customer service was useless.
Has anyone received Fall Box?? OMG this is a nightmare. Can't get into account for 4 months now don't know if I'm getting the box or not. Can someone let me know if they have received the Fall Box?? I can't get ahold of anyone from Ellen Be Kind to help me. Thank you
Worst customer service department on the planet. Not even sure it exists. I can't get to my account to cancel because the system keeps saying there are no subscribers with my email address. However, they continually send me messages to that address! I am reporting to our state's Attorney General's Office. Suggest others do the same. HelloSubscriptions has posted a warning that multiple subscribers have reported issues with lack of response from CS and for not getting their boxes, yet are charged. MSA, please do the same. There truly is a problem and it will only resolve if we all report it.
I have been a subscriber since day one of the Be Kind box, I signed up for the annual subscription and 100% will NOT be renewing it. I absolutely cannot recommend this box to anyone. The products were originally great; however they are now a bunch of Ellen branded cheaply made things (fake ear pods, silicon Ellen ice cube trays). Be Kind has the worst customer service I have ever dealt with in my entire 36 years of life. There is absolutely ZERO customer service. Over the period of 6 months I have had multiple issues from being sent two spring boxes, one was paid for with my annual subscription, the other one was billed again. I tried contacting them (which is impossible) multiple times and have never once heard back. I've tried to cancel my subscription multiple times and have never heard back. I wish I could give this a zero star rating. This company is a complete joke. DO NOT SUBSCRIBE!!
Read More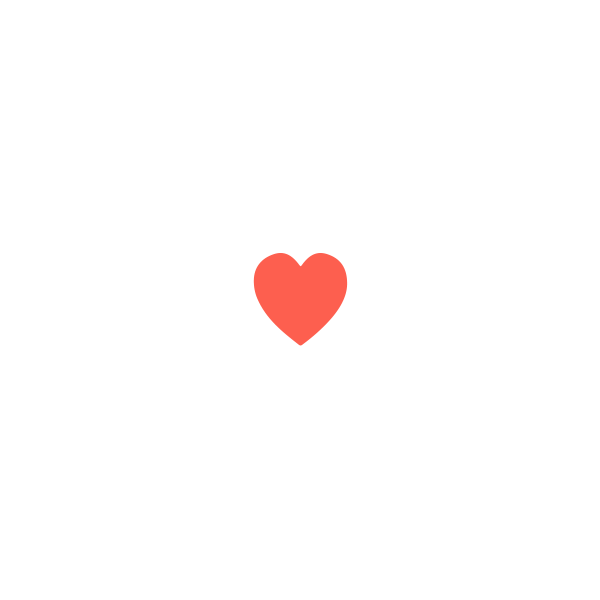 Who We Are
MSA has been your top resource for subscription box reviews since 2012, and we like to think of ourselves as your well-researched and trusted friend. Our team has unboxed tens of thousands of boxes, shared their experience honestly, and joined our community in conversations about each. We wouldn't be who we are without our readers, who contribute their own first-hand experience on the thousands of subscriptions we've reviewed. Learn more.