"You'll get a box full of fun, unique, amazing products that I love and want to share with you. I also wanted to focus on brands and products that do social good. And, to top it off, LottoLove has made a donation to The Ellen DeGeneres Wildlife Fund because it believes in this cause."
The Basics
$54.99 per quarter
Ships to US and Canada
Be Kind by Ellen
---
Ellen Degeneres has a quarterly subscription filled with hand-picked items that each give back! See what we got in our Spring 2020 review. Read more...
More Staff Reviews of Be Kind by Ellen
The Basics
$54.99 per quarter
Ships to US and Canada
User Reviews
On December 5th 2019 I was sent an email saying your holiday box is ready for shipment, and now it's January 25th and still no box. I ordered the premium box for my fiancé and still nothing, I've reached out sending multiple emails regarding where the box is and still no response. Customer service department sucks. Very very disappointed in this product as I canceled it. When I first ordered it, the reviews were at 3.5 three months ago and now it's down to 2.7. I personally don't recommend thus box unless they can on track with a better service!!!!!!
CANNOT RECOMMEND. I have been a subscriber since the very first day this sub was offered. When Premium was offered, I again subscribed on the very first day. The company that runs this sub is non-existent and has ZERO CUSTOMER SERVICE. In the past 2 months I have been charged three times for the same subscription. I was able to get a refund of one of the extra charges after sending 5 emails. I have now sent 6 emails to support over the past month asking for the second double billing to be refunded to my checking account and I have not gotten any sort of reply at all. The quality of the box has gone down this past year. The Fall 2020 box is full of Ellen branded products that are not well made. It's so disappointing. I was in love with this box for the entire first year...then the issues started. PLEASE look at all of the billing issues many of us have had by reading the comments for each boxes review. Read Ellen Be Kind Fall 2020 box review if you want a full view of the billing issues. This has been a nightmare and during a pandemic when our funds are low, they have an additional $250 that I could use. I have filed a complaint with the Better Business Bureau and hopefully they can get a response. Otherwise, I will have to contest this with my CC. BUYER BEWARE.
I think it's a lit of hype with no substance. I signed up for an annual prepaid subscription. When the year is up, I won't be continuing with this box. Huge letdown.
Premium? .... I receive my Summer 2021 Premium box today, so disappointing. I do not understand why Ellen is letting this people use her name for such a crappy box.
Nothing in this box is near the value stated. I requested a refund & cancellation of my membership. No return policy. The best thing in my first box (spring) is the white dish cloths. The bracelet looks like it came from a gum ball machine. WHAT A JOKE.. I'm shocked Ellen would sell such crap. Susan Nielsen Modesto, Ca
"Skip this subscription "
Just a note about the upcoming summer 2021. Lucky us who got suckered in land can't get the auto renewal to stop... now we get a sunscreen($72), a lotion($45)a necklace($45)and get this, an online gym membership which holds the biggest value of $90. First off who on earth would pay $72 for sunscreen? And since when do we get gift cards to online screening of gyms? I belong to a gym and go daily, don't need this, and I don't think many others would appreciate it. They have truly fallen short of everything from customer care to ignoring customer service emails (good luck canceling a subscription). The items you get are absolute crap and I would rather just send a check to a charity then send it to these folks at this point. It's sad because originally I joined when this frat came out years ago. Now I hate getting this box.
ABSOLUTE SCAM!! They've now charged me over $100, I've never received anything, they refuse to refund me or cancel my subscription, even though I have emails (the only means of contact!) stating they will. DO NOT SIGN UP!! The only way I could get them to stop stealing my money was to cancel my credit card so they can't charge that one anymore. ZERO STARS!!!!!
"Stay far away: lots of other subscriptions are much better"
If I could give -4 stars I would. Stay away from this company, worst customer service I've ever experienced. Paid for a year- got three of four boxes. Horrible website and NEVER get email responses. I cannot believe Ellen has her name attached to this scam. The products themselves are also a huge letdown- 90% of products are very gaudy in that they have ellen or Be Kind labeled on them. I don't know why a product can't be for itself- why does it need to be a marketing item as well? At the end of the day this all feels like cheap logo branded products that you may get at a convention. It's such a bummer.
"Beware- Not what it seems "
Horrible Horrible - DO NOT ORDER- Never received two of my annual boxes, and now cant get a response from them, cant cancel because it is not able to be clicked on my account page- Emiled so many times, lost count We need to do something- afraid they will charge me again in Summer
"Great boxes, HORRIBLE CUSTOMER SERVICE!!"
The boxes are very nice, and full of great products...if you ever receive them. I subscribed in June of 2020 and shortly after received my summer box. However, I have yet to receive my Fall or Winter box. I have emailed several times and sent a certified letter with no luck. Only response I have received was in reply to an email basically saying "We are working on it". Well, it doesn't seem like they are working on it very diligently. The fact that they are giving the boxes away to audience members before paid subscribers are getting them is absurd. I have been waiting over six months for my fall box. At this point I think my only option is to maybe contact the Better Business Bureau, as well as dispute the charges for the boxes I did not receive with my credit card company. I did receive my Spring 2021 box on time, and it was very nice and well worth the cost. Hopefully this is an indication that they are indeed " working on things",
Read More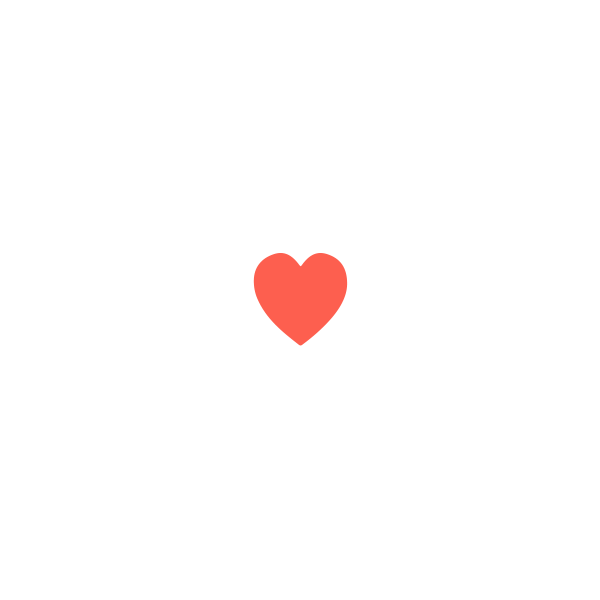 Who We Are
MSA has been your top resource for subscription box reviews since 2012, and we like to think of ourselves as your well-researched and trusted friend. Our team has unboxed tens of thousands of boxes, shared their experience honestly, and joined our community in conversations about each. We wouldn't be who we are without our readers, who contribute their own first-hand experience on the thousands of subscriptions we've reviewed. Learn more.