"You'll get a box full of fun, unique, amazing products that I love and want to share with you. I also wanted to focus on brands and products that do social good. And, to top it off, LottoLove has made a donation to The Ellen DeGeneres Wildlife Fund because it believes in this cause."
The Basics
$54.99 per quarter
Ships to US and Canada
Be Kind by Ellen
---
Ellen Degeneres has a quarterly subscription filled with hand-picked items that each give back! See what we got in our Spring 2020 review. Read more...
More Staff Reviews of Be Kind by Ellen
The Basics
$54.99 per quarter
Ships to US and Canada
User Reviews
My daughter got her spring box (her first one for the year I bought) in June. She didn't get the fall box until I sent over 15 emails so she finally got it in December. It is now March and she still has not gotten the winter box but they did charge for a new subscription even though they have only done 2 boxes out of 4 and her year is not up until May. I think they need to be sued or something. I have contacted the credit card company to let them know it is a fraudulent charge since first of all I did not sign up for a subscription and the credit card company confirmed that the charge last May was not a subscription charge and they have not fulfilled their obligations from the charge in May of 2020. This funny part is that they obviously did this subscription on their own since they made it like my daughter bought it for me but they sent the box to her address. I am contemplating filing a police report for fraud. My winter box (my last for my premium year has not come either)
Lots of money for cheap, logo-heavy products. My customer service inquiries get ghosted.
Worst box ever. A lot of the products are things I would never want. I got the subscription as a gift but I am Canadian so I would have to pay $30 in duties every time it came. So on top of the crazy price with conversion my mom paid to gift this to me I had to pay an additional fee every month. The only product I really use from a year of getting the box are the reusable straws that I could have purchased literally anywhere else. The boxes themselves have a nice design, that is the only positive I can think of. Very difficult to cancel as well and customer service was useless.
Has anyone received Fall Box?? OMG this is a nightmare. Can't get into account for 4 months now don't know if I'm getting the box or not. Can someone let me know if they have received the Fall Box?? I can't get ahold of anyone from Ellen Be Kind to help me. Thank you
Worst customer service department on the planet. Not even sure it exists. I can't get to my account to cancel because the system keeps saying there are no subscribers with my email address. However, they continually send me messages to that address! I am reporting to our state's Attorney General's Office. Suggest others do the same. HelloSubscriptions has posted a warning that multiple subscribers have reported issues with lack of response from CS and for not getting their boxes, yet are charged. MSA, please do the same. There truly is a problem and it will only resolve if we all report it.
I have been a subscriber since day one of the Be Kind box, I signed up for the annual subscription and 100% will NOT be renewing it. I absolutely cannot recommend this box to anyone. The products were originally great; however they are now a bunch of Ellen branded cheaply made things (fake ear pods, silicon Ellen ice cube trays). Be Kind has the worst customer service I have ever dealt with in my entire 36 years of life. There is absolutely ZERO customer service. Over the period of 6 months I have had multiple issues from being sent two spring boxes, one was paid for with my annual subscription, the other one was billed again. I tried contacting them (which is impossible) multiple times and have never once heard back. I've tried to cancel my subscription multiple times and have never heard back. I wish I could give this a zero star rating. This company is a complete joke. DO NOT SUBSCRIBE!!
CANNOT RECOMMEND. I have been a subscriber since the very first day this sub was offered. When Premium was offered, I again subscribed on the very first day. The company that runs this sub is non-existent and has ZERO CUSTOMER SERVICE. In the past 2 months I have been charged three times for the same subscription. I was able to get a refund of one of the extra charges after sending 5 emails. I have now sent 6 emails to support over the past month asking for the second double billing to be refunded to my checking account and I have not gotten any sort of reply at all. The quality of the box has gone down this past year. The Fall 2020 box is full of Ellen branded products that are not well made. It's so disappointing. I was in love with this box for the entire first year...then the issues started. PLEASE look at all of the billing issues many of us have had by reading the comments for each boxes review. Read Ellen Be Kind Fall 2020 box review if you want a full view of the billing issues. This has been a nightmare and during a pandemic when our funds are low, they have an additional $250 that I could use. I have filed a complaint with the Better Business Bureau and hopefully they can get a response. Otherwise, I will have to contest this with my CC. BUYER BEWARE.
Update Nov. 2020 - Mid October finally reached a human via e-mail for Be Kind by Ellen box, customer service representative was "Meghan" She advised that a refund had been processed, my subscription had been cancelled, and I would not be charged for any future boxes. I thought FINALLY after over a month I finally got my money back and would not have to deal with it anymore. Wrong. 11/10/2020 I received another e-mail from them saying my card would be charged for the Winter box. I promptly e-mailed them back but have yet to hear back. At this point my card has not been charged, but with the experience last time I fully expect this to turn into another month long nightmare of trying to get my money back again. Please whatever you do, DO NOT SIGN UP FOR THIS BOX! THIS IS A SCAM AT THE HIGHEST LEVELS. Original Review October 2020 - I have tried contacting them 8 times to try to cancel. I can not get on to my account, it's now saying that there is no e-mail address associated with my account when I use the forgot password because it was saying my password was incorrect. I e-mailed them before the deadline to cancel the autumn box and they still charged me for the box. DO NOT WASTE YOUR MONEY ON THIS BOX. It will turn in to a nightmare and the products are incredibly poorly made, lower quality than TJ Maxx and Just a little better than the dollar store, definitely NOT worth the supposedly $200+ in each box. I have been trying to contact them for more than 2 weeks now by e-mail, phone, instagram, and facebook, and have only received 1 e-mail back saying they would contact me which they have not. THIS IS A SCAM!!!!!!!!!!!!!!!!!!!!!!!!!!!!!!
This has been the biggest disappointment. My yearly subscription is almost up and I WILL NOT be renewing it. I've actually been trying to cancel it, but nowhere on their website lets you. They have instructions on their FAQs and when you click on the link, it's broken. When you type in the webpage instead, there's no button. In the course of one year, they have also have charged my card WITHOUT my authorization or knowledge. I've been trying to reach out to get it resolved but NO ONE ANSWERS. They have a phone you can call - it gets forwarded to a private number with no voice message set up. As far as the actual items in the box - there's been maybe two items that I actually liked during the three boxes I've received. Also, do NOT sign up for the premium subscription. It's a scam. When I asked about it, the only response I received was that "you have the opportunity" to receive something extra. I fell for it, three boxes later - nothing. Awful service. Mediocre products at best.
I Just signed up ant got my first box. It shipped on the 3rd of March and arrived at my place in 2 days. I liked the box and will use most of the products that are in it. I look forward to seeing what will be in the next box
Read More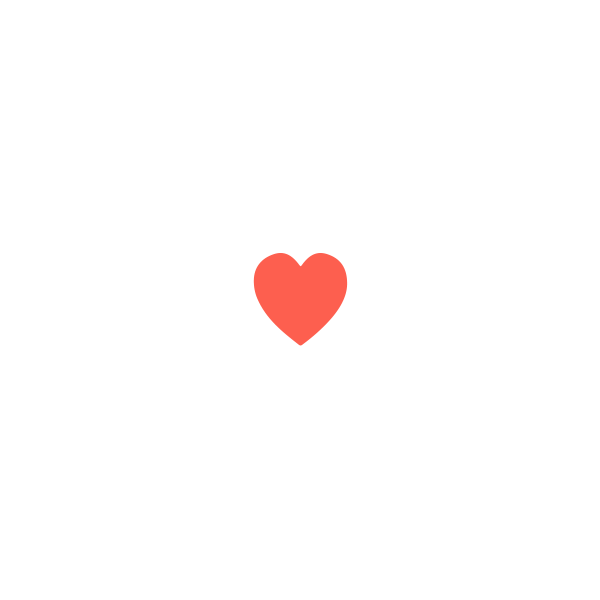 Who We Are
MSA has been your top resource for subscription box reviews since 2012, and we like to think of ourselves as your well-researched and trusted friend. Our team has unboxed tens of thousands of boxes, shared their experience honestly, and joined our community in conversations about each. We wouldn't be who we are without our readers, who contribute their own first-hand experience on the thousands of subscriptions we've reviewed. Learn more.