BarkBox is a reader-favorite monthly subscription box service for dogs (woof!). In each high-quality box, your pupper gets 2 bags of all-natural dog treats made in the U.S. or Canada, 2 innovative toys, and a chew, all inspired by a quirky new monthly theme. Past themes like "Dogsgiving," "Peanuts," and "Lick or Treat" didn't disappoint. Prices start at $23/box for a 12-month plan and include free shipping inside the 48 contiguous United States. Each box is valued at over $40.
BarkBox not only tops our Reader's Choice list for
Best Dog Subscription Boxes
, but also comes in 2nd place with their alternative
Super Chewer box
, so if your dog is larger and tends to destroy toys, you might want to check out
reviews
of that box as well!
The Basics
$35 Monthly
Ships to US and Canada
Founded in 2011
Valued at $40+ per box
BarkBox
---
BarkBox was super magical this month. The toys were so cute, as always. They both had crazy crinkle in them so we are going to keep the hat but pass the dove along to my parent's dog Pixie. Rufus and my kids are loving the magician hat though and we even found that Rufus will play with it if we put a treat in the hat. So fun! The treats again were a huge winner. I love that the treats come in a resealable bag so we can take them with us on walks and they stay fresh longer. As Rufus gets older, we are focused more and more on making sure that he has healthy food and treats. This box always brings the fun and healthy items that I feel confident giving to Rufus. Plus, he gets a lot of extra love from everyone on box arrival day, which I know he appreciates!  Read more...
More Staff Reviews of BarkBox
The Basics
$35 Monthly
Ships to US and Canada
Founded in 2011
Valued at $40+ per box
What We Love
Dogs just want to have fun (and snacks!) and our doggies love these all-natural treats & creative toys.
Unique monthly themes for pet parents to enjoy.
Choice of 3 boxes curated to suit your dog's size, and the size of toys your dog prefers.
Pups go bonkers on BarkBox Day and can't wait to get their paws on squeaky new toys and bags of treats.
For your doggo's birthday month, you can add a birthday-themed extra toy or goodies to your box
What You Should Know
BarkBox all-natural treats are made in the U.S. & Canada and are wheat, corn, soy, and filler-free.
BarkBox also offers allergy-free boxes, which exclude beef, chicken, and turkey.
Is your dog a heavy chewer that's tough on toys? Check out the Super Chewer box, BarkBox's brand for tougher toys & treats.
Want more of something? You can purchase items from past boxes in the BarkShop.
We Recommend BarkBox If
You're looking for high-quality, all-natural dog treats and toys you can trust.
You want a convenient way to pamper your pet with goodies month after month.
You love a good pun. (This box is full of 'em!)
User Reviews
"Have only received 1 of 5 barkboxes not worth it "
Terrible service, i signed up for the 6 month plan, i have only received one box so far. I am on the 5th month of the plan. Two have said that they were delivered but no delivery was made. They use different vendors to deliver your package so it might be usps that delivers it or ups or fed ex who knows, what sucks is that they all deliver it differently. Some use a locker system and some just drop it off at the front of your door. My march box has been delayed since March 14th and it still says on the way . Dont waste your money, easier to spend the 20 or 30 bucks and buy something from the store. Saves the headache of trying to reach out to someone
"Unsafe for super chewers"
I received a Bark Box subscription as a gift for my two younger, year old pups. They are serious chewers. Even though I've been receiving the Super Chewer type boxes, they are able to destroy the toys within five minutes. For the ones that came today, one was rubber and nylon, the other nylon, one of my dogs had little pieces of nylon chewed off within minutes. One was scented with hickory something, which enhanced his chewing I think. The unscented toys/balls don't seem to be a problem. The directions say to take away any pieces of nylon that come off, and to sand any damaged rubber pieces. I do not think these toys are safe as the dogs may ingest the nylon or rubber. I have cancelled this subscription.
Toys are good, like most you can find, unfortunately it's not the cute monthly themes they advertise. For March we got a snowman and a winter hat. Advertisements was a cute magician box. My February box was our first box, rope toy came unraveled, customer service was going to replace toy, all I asked for was another rope toy and they sent a girly looking toy for our boy, WITHOUT A ROPE.
"Amazing Experience; 2 year subscriber!"
I am so impressed with BarkBox. I had reached out to let them know I never received 2 boxes and they sent me new ones with an extra toy in each!!! My dog is a lab/hound mix, about 50lbs, and 2.5 years old. He likes to chew, but only when I am home with him. He sometimes can destroy the toys as he likes to suck on ears, hands, feet, etc (little parts of the toys) and then tries to pull them off with his teeth LOL he is often successful at reaching the fluff with this method, but sometimes the toy is so well made that him biting those things off is not an issue and the toy remains intact (like the scooby doo toy, for example, he is missing both his ears but the toy itself is fine haha! Anyway, i would recommend this company to anyone!
"e. I can find better toys at Runnings or Country max that she can actually play with."
The toys they send do not squeak, they are very hard to squeeze, therefore we are complaining every month. It gets very discouraging for our dog not to be able to play with them.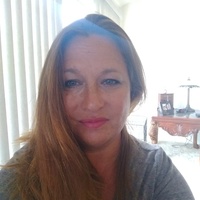 My best doggie friend and I love BARKBOX! I can not say enough good things about this company. Quality products and food/treats. Customer service is outstanding. I have called, emailed and used online chat and all questions were answered on the spot and managed to my satisfaction. The only reason we are no longer receiving our subscription is due to pandemic eco (no job) issues. This will be the first subscription I reinstate.
I love BarkBox. It is a great service for getting treats and toys to your dog, especially if your dog gets bored easily. It's cheaper to have BarkBox than it is to buy the same amount of toys/treats from your local pet store.
We just got our first bark box this month. It was the Paris themed box and it wasn't my favorite. The treats were amazing though and my dogs definitely loved them
I adopted Harry in September of 2019. Harry is a special boy who is beyond any Super Chewer dog I have ever seen and is able to chew up things I never thought possible. I subscribed to the Super Chewer Box in an effort to find toys that Harry could not destroy in 10 minutes or less. There are several that he loves. Unfortunately, six months after adoption, when Harry was just under 2 years old, I went on a cruise. While at sea and Harry with a pet sitter, he ingested part of a Bark Box toy that was not SUPER CHEWER resistant. After excessive vomiting and diarrhea, my daughter came over and rushed him to the vet, and then on to the vet hospital. After emergency surgery resulting from the toy, the vet bills came to over $3,800.00. Which my daughter graciously paid. I got home from the cruise owing my daughter insurmountable compensation. I contacted Bark Box immediately. They called me that same day and asked the details of my experience. They were very caring and understanding and immediately cancelled my Bark Box subscription. I sent them copies of the bills and spoke with their rep on the phone more than once and emailed back-and-forth a lot. He was understanding and helpful and within a month of contacting them I received a check paying 100% of the vet bills. I can't thank the Bark box company enough for making restitution and for handling it so quickly so I could pay my daughter back. While he can't have any new toys, Harry still enjoys the SUPER CHEWER toys that are extra durable, and he enjoys the Bark Box Treats Only box each month which he LOVES! Betsy F.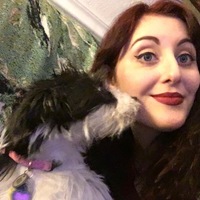 I really enjoy Barkbox! The curation of the box is so clever. It actually has a really good value if you compare to going to a pet store and imagine buying all these items individually. Happy puppies here!
Read More
FAQ
Is a BarkBox Subscription easy to cancel?

You can disable your auto-renewal on your account dashboard page, but you'll still receive the boxes you initially signed up to get. The 3-, 6-, and 12-month plans can't be ended early. The Happy Team is there to help make your boxes amazing and answer any questions. You can also make changes and add extra items to your BarkBox on your account dashboard page.
How much does BarkBox cost?

BarkBox is $23/month for a 12-month subscription, $26/month for a 6-month subscription, and $35/month for a monthly subscription, plus free shipping within the contiguous 48 United States. Each box contains at least $40 worth of treats, toys, and chews. Shipping to Hawaii, Alaska, and Canada is $8. The more durable Super Chewer ranges from $30 to $45/month per box (depending on length of commitment) and each box is valued at over $45.
What do you get with BarkBox?

Each box (aka month long dog party) comes with 2 bags of treats made in the U.S. or Canada, 2 one-of-a-kind dog toys (think squeakers), and a tasty dog chew. The boxes are curated based on each month's different new theme.
What size BarkBox should I get for my dog?

BarkBox offers three sizes for subscribers. They're all the same price and you can update it anytime. Small is for most small dogs under 20 lbs, medium for medium dogs 20-49 lbs, and large is for large dogs over 50 lbs. If your hound is extra tough on chew toys,

Super Chewer

is your best bet.
When can I expect to receive my BarkBox?

Estimated delivery is 5 to 8 business days in the U.S. (and 8 to 12 business days in Canada, Alaska, and Hawaii). Subscription boxes are shipped within the first 2 weeks of each month.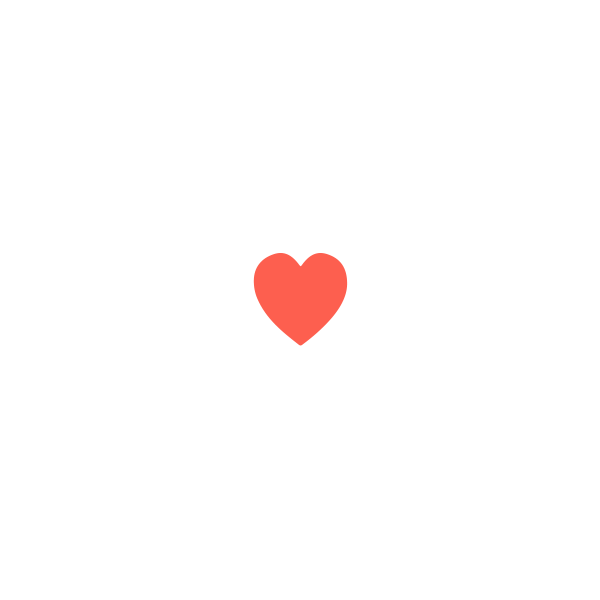 Who We Are
MSA has been your top resource for subscription box reviews since 2012, and we like to think of ourselves as your well-researched and trusted friend. Our team has unboxed tens of thousands of boxes, shared their experience honestly, and joined our community in conversations about each. We wouldn't be who we are without our readers, who contribute their own first-hand experience on the thousands of subscriptions we've reviewed. Learn more.