Recent Reviews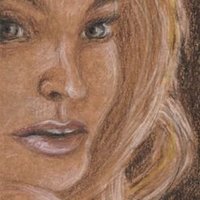 I tried a few months to compare to Sketchbox. Definitely not as good a deal. A small square box shows up with some curated art supplies, usually about 4 or 5. Because the box is small, you frequently will not get paper. They do have a shop and their own brand (Plumchester?) which is pretty good. A pretzel shaped sticker in different colors and patterns is included as well as a snack, a piece of candy. You have to be an Airhead to eat those Airheads, though. OMG awful. Beware. For the cost, you're better off with Sketchbox Basic. Change my mind.
I love this box each box inspires me to further my art journey to try new mediums and so forth! I recommend this box a 100%!
I signed up for ArtSnacks last month and was super excited to receive my box. I had looked at previous months and read reviews, so had high expectations. Honestly, for the price, it's just okay...The materials I got I didn't super love them and definitely would be able to find them for a cheaper price elsewhere. Looking back when they first started up, there were more supplies and ones that you could really create something just with what was given. This no longer seems the case. That being said, it was my first subscription box, and either way, I was pretty happy. Was it worth the money? Kind of. I was happy for getting it but will not be continuing.