Allure Beauty Box is a monthly beauty subscription box from Allure magazine. Each month includes deluxe and full sized beauty and makeup items.
The Basics
$23 per month
Ships to US
Allure Beauty Box
---
Allure did a great job with curating this box- I LOVE that it included really popular brands like Herbivore,  Glow Recipe, and Youth To The People, while also introducing me to new brands like Yon-Ka and Fortuna. Plus, the full-size Glo Skin product is worth more than the cost of the entire box (assuming you're able to purchase it as an Allure subscriber and snag that $20 discount). Allure promised a box full of products to help you experience luxury at home, and I think they absolutely delivered that. They also promised a total value of over $250, and they came a few dollars short of that with my math adding up to $245.38. I still think this is a deal for the $60 price (if you're not an Allure subscriber), and a downright steal for $40 if you're able to take advantage of that subscriber discount.  Read more...
More Staff Reviews of Allure Beauty Box
The Basics
$23 per month
Ships to US
User Reviews
"April 2021 Beauty box is the Worst!!!"
April 2021 Beauty box is the absolute worst one yet!!!! Eye cream smells so bad. Face Cream smells even worse!!! Felt like I was putting cheap foot cream on my face! Threw those out!! Gold Eye liner yuck! If May 2021 box isn't good, I will be canceling my subscription!!
"More disappointing each month."
I get more and more disappointed each month. I am getting the same products basically from different brands. Products that are used for the same thing. :( The variety is horrible at this point. I will give it one more month and will discontinue my subscription if the products continue to be useless to me.
I think the Allure beauty box is a steal for the price. To be fair, I spend a ton of 💰 on skincare and makeup. I'm the person who loves a 7-step beauty care ritual every day and night....this monthly box of beauty goodies makes me happy. The first three boxes were a Christmas gift from my daughter and when it ended I immediately signed up for the year (or until I tire of it). In each box I've discovered something new that I otherwise would never have happened upon. Whatever I don't love I simply give to my neighbor who is a teenager and beyond grateful. The boxes have arrived on time and I eagerly await what's next. In this month's box the 111Skin vitamin c booster is outstanding. That bottle alone is sold for $155! Come on, that's a deal. The Eyeko pencil is gorgeous! That will replace my Fenty eye pencils for sure. I also purchased it as a Bday gift for my BFF. I suppose everything is based on our perspective but I wouldn't hesitate to try this subscription out.
I purchased for over a year I think they getting better ! For 23$ you cannot go wrong I know sometimes to many repetitive items different brands but they should give more skin care than makeup as the pandemic.. me personally I used minimum .. but boxes are better than before better value . I recommend
For the price of $23 plus tax, it was terrible, I won't use the nail sticker's so that's a total loss of a "full size product." I would of gave them to someone if I didn't have to go out of my way to get them. I didn't get the serum, I received the moisturizer instead, that was a let down..I don't know why they increased the price but not the products. I am trying one last time, this April box better be better or once again I will cancel. It's a shame because I really liked it when it was $15, but not at $23, especially when boxycharm is $25 for 5 full size product's..I hope Allure will learn from these reviews cause the majority of people didn't like the January box.
"Not as good as it used to be"
I agree with a lot of the reviews regarding the reduction of usable products. I haven't liked any of the items with the new price hike. I may switch to another box because the thrill of getting new make up and skin care is exciting, but the products have been disappointing in recent months.😣
"Just don't- waste of your hard-earned money"
If I could give negative stars, I would. I signed up for the Allure Beauty Box on a whim that passed way faster than the box arrived. You receive ZERO notifications as to when your first box is going to arrive. If you'd like to cancel, you better do it before the first of the month or your in for another month whether you want it or not. My FEBRUARY box came AFTER NARCH 1st. I cancelled March 5th. I received a notification saying I was getting ANOTHER freaking box On MARCH 7th. I contacted their feckless customer service lemmings to let them know I wanted a refund because I did cancel my box as soon as I received it, despite it being after the first of the month and that I DID NOT APPROVE (NOR DO I WANT ANOTHER OF) THEIR TRASHY BOXES. Because their only objective is to make money and not to actually help their customers, my only course is to warn you- my curious reader- to NOT PURCHASE THIS TERRIBLE WASTE OF MONEY.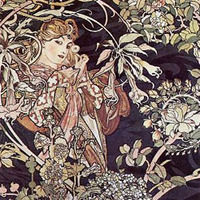 Customer service is awful. I signed up for an annual subscription in August when the terms said annual subscribers could cancel for a prorated refund. I've been trying to cancel for a refund since November and no one will help me. They just pass me around, no resolution. Dishonest staff, dishonorable company. I would never subscribe again after this experience.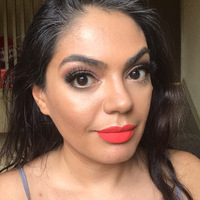 Skipping March. Wish I had skipped December and January. I was never disappointed in my boxes until they raised the price. Instead of improving quality to offset such a drastic increase, the quality has gone down. I also find it shady that they no longer release the full spoilers until the very last day. Wish I didn't pay for a full year now. Go with Boxy Charm instead. Better bang for the same coin. You get some option to choose and the pop up items are fantastic!
I love my Allure Beauty Box, but I will say I was so incredibly disappointed in their "mega bundle" for signing up for a 1-year subscription. It ended up being every old, dried up, samples that I received over a year ago! Literally, all the items were things I hated from previous boxes. For example, probably the best item would have been The Ofra highlighter/ bronzer palette but the bottom came unglued from the plastic and it was completely rusted and all these rust particles got into the highlighter. Also, a few mascaras and lipglosses were all dried up and the only eyeshadows I got were those old Modele brands that were like sparkly black or "granite". I wrote to Allure and never heard back from them... Ever! However, I still do love my current boxes, and although I thought it was good before the rate hike (and only 3 full-sized items are nothing compared to my other boxes that for a few dollars more I get 5 really full-size items)... So why do I like it so much? I'm not sure lol... I just do!
Read More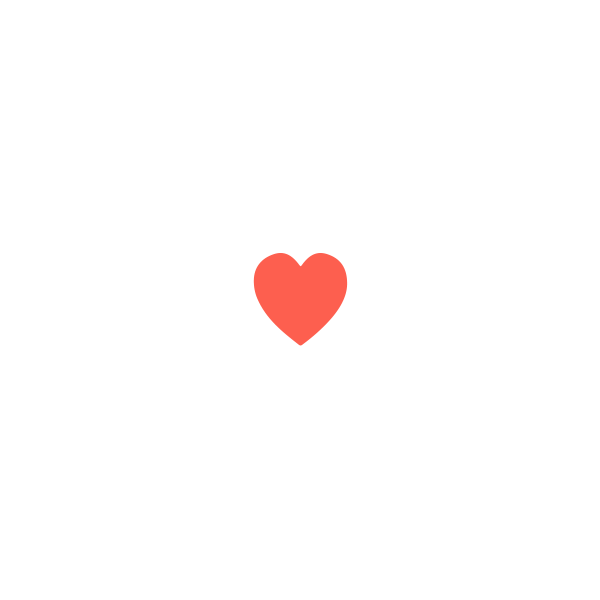 Who We Are
MSA has been your top resource for subscription box reviews since 2012, and we like to think of ourselves as your well-researched and trusted friend. Our team has unboxed tens of thousands of boxes, shared their experience honestly, and joined our community in conversations about each. We wouldn't be who we are without our readers, who contribute their own first-hand experience on the thousands of subscriptions we've reviewed. Learn more.