Looking for CAUSEBOX? Then you're in the right place! CAUSEBOX
recently
changed it's name to Alltrue, so we'll leave this notice up until word gets around, and all of our old reviews, spoilers, and news for CAUSEBOX will now live here. There's also a new offer to accompany the switch: New subscribers can receive
an intro box for $25.
Alltrue ($54.95/quarter, less if purchased annually) is a quarterly lifestyle subscription box featuring a curation of beautiful products from socially conscious companies. Inside, you can expect to find home decor, beauty products, artwork, jewelry and fashion pieces, and more. Each box is filled with 5-8 full-size products that are hand-curated for globally minded women, containing a retail value of $200 or more.
The Basics
$54.95 per quarter
Ships to US
Founded in 2014
Valued at $2500+ per box
Alltrue (CAUSEBOX)
---
This season's CAUSEBOX was fun and had a lot of cool stuff, but I feel like my particular assortment was missing some sort of WOW factor that previous seasons have had. Granted, I do not customize my box. Everything is always a surprise! A lot of these items felt like items that might have come in different subscription boxes multiple times, and while that is mostly fine since CAUSEBOX always sends better versions anyways, it would have been nice to have one really unique addition that felt very, well, CAUSEBOX-y. That being said, I can't imagine any subscriber being disappointed by the quality and value inside this season. My favorite items were the spray, the mask, and the extra thoughtful battery pack and I have already hauled multiple wine bottles in my bag!  Read more...
More Staff Reviews of Alltrue (CAUSEBOX)
The Basics
$54.95 per quarter
Ships to US
Founded in 2014
Valued at $2500+ per box
What We Love About CAUSEBOX
This subscription service is all about doing good, sourcing products that are ethically-made, sustainably-sourced, and cruelty-free. Many featured brands donate a portion of proceeds to charities, and/or employ local artisans.

Welcome and Intro boxes are available to new members, and annual members get to choose all the products they'll receive in their intro box! After that, they'll get to customize about 5 (out of 6-8) products in future shipments.

This quarterly subscription offers free shipping for those living in the contiguous U.S

CAUSEBOX opens their Add-On Market for limited windows at a time, and is accessible to quarterly and annual subscribers alike.
What You Should Know
CAUSEBOX tends to sell out quickly! If you sign up after the regular seasonal box has sold out, you'll receive a Welcome Box.

CAUSEBOX has been experiencing significant shipping delays due to COVID-19.
We Recommend CAUSEBOX If
You value supporting makers and artisans with your lifestyle purchases.

You look forward to receiving new products that are sustainable or reusable.

You want to have a say in what you'll receive in your quarterly boxes.
User Reviews
Amazing customer service every time! Products are awesome and I have been introduced to so many great zero waste swaps. Over the past few years, any small issue (rare) has been fixed quickly and beyond expectations.
"Great products, great sourcing, great price"
I have been getting these boxes for a few years now and love them. No matterar what perspective you think of them they are worth it. Price is great. Its always hundreds of dollars of great products for $50. Can't beat that. The source of the products is a good cause. Your always getting from companies that are health and environment conscious. Which is really important to me. There's usually at least one item made from a hard working community in South Asia that needs the support. I feel like it's my birthday 4 times a year. Things I love that I may not have picked out myself. always useful. Always great quality.
I've tried a few different subscription boxes but this one is my favourite. I feel like I'm their target market though (30s female, who likes receiving "home" items, like silicone baking tray liners 😄). If I was in my early 20s, I might likely prefer a different box..
Their customer service has been helpful with me so far. I've had to contact them twice about two mishaps and they're responsive. If you care about the wellbeing of those that give intention to what they create or design/want to empower other people/support fair trade/products that can help you reduce your carbon footprint = this is the box for you in the subscription box market. I've had the subscription since 2020. This is my first subscription box ever (besides vitamins and supplements) and I'm gonna continue until I research other eco-conscious ones that catch my eye. If you're interested in the quantity of products you get in the box vs the actual quality of products, this box will not work for you. Your box will not be filled to the brim. The yearly is $199. Each item I've received so far has a purpose in my home and lifestyle.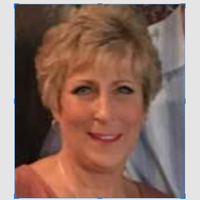 I have only received 2 boxes so far and have loved everything so far. I can't wait for the Spring box to arrive.
I have only received one box so far (The Spring Box) and I loved every single thing in it! The quality and curation is great, and I can't wait for the summer box
I have officially received 3 boxes from causebox and absolutely love this subscription box. The products are great quality and come from artisans all over the world. Every product has a story behind it and you can read about them in a booklet that they send you in your box each season. Customer service has always been great and helpful. The only downfall so far is the way they ship the boxes, once receiving the email that the box has shipped it takes 12+ days for it to get to your doorstep, but if your patient you should be ok.
This Fall box will be my fourth box which means I have no gotten all seasons. I was really worried about this box because fall colors are not really my thing and therefore I don't always like fall themed products. After seeing the spoilers, I could not be happier. I am in love with this box! I have subscribed to quite a few boxes and so far Causebox is my favorite! Not only do they have amazing products that support great causes but the customer service is the best. I had a slight issue with a couple of products that was not the fault of Causebox itself but rather the product packaging and with no questions asked they replaced the products very quickly. I have had to cut back on spending as I have transferred from a community college to a four year institution and that has put a strain on my budget. I have cut back many things but Causebox remains as my self care. Thank you Causebox for all that you do for the artisans as well as your customers!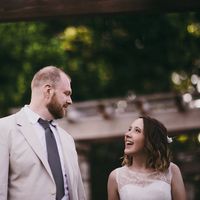 I can't say enough good things about Causebox. First of all, all the products featured are for a good cause. They're usually fair trade too. Secondly, every product is useful and beautiful. Typically, any beauty products are natural/organic, which is a huge draw for me. Finally, they listen to subscribers' feedback. The last box didn't have any earrings - I can't wear them, so I asked if they could consider giving us an option of switching earrings or not having them in the box. I love how anything in the box that I don't like would make an awesome gift. Summer 2017 was my favorite so far! It was amazing enough that my husband is finally convinced that Causebox is a good investment.
Read More
FAQ
How much does CAUSEBOX shipping cost?

CAUSEBOX ships to the contiguous U.S. for free. They ship to Hawaii, Alaska, all U.S. territories (including Guam), and Canada for $7.95.
Can I customize my CAUSEBOX?

Yes, if you're an annual subscriber, you'll have a say in customization! When you sign up for an annual CAUSEBOX subscription you'll qualify for CAUSEBOX Custom, which lets you choose certain items in your boxes from a list of options.
Where can I learn more about the makers featured in CAUSEBOX?

Each quarterly box comes packed with a booklet full of information about each product, its origins, and other tips and anecdotes. The beautifully designed booklet offers information and interviews about the makers and designers whose products have been included in that season's spread.
What's inside the CAUSEBOX Welcome Box?

If you sign up for CAUSEBOX after the regular seasonal box has sold out, you'll be sent a Welcome Box. They contain a combination of most-loved products from past boxes, favorites from the most recently sold out box, and new exclusives from companies CAUSEBOX has a partnership with. Just like the regular seasonal boxes, Welcome Boxes contain a $200+ value.
What's the CAUSEBOX Add-On Market?

When you sign up for a quarterly or annual membership with CAUSEBOX, you'll gain access to their Add-On Market (also known as their members-only market). It's an online shop that carries a seasonal curation of sustainable products at up to 70% off retail prices. The Add-On Market is only open for certain windows at a time, but members can revisit it and make multiple purchases within that window. Add-On Market purchases will be shipped separately from seasonal boxes.
What types of products might I find in the CAUSEBOX Add-On Market?

The CAUSEBOX Add-On Market features the same types of luxe lifestyle products you're used to seeing in your seasonal boxes! You can expect to see cruelty-free skincare products like moisturizer, serums, toners, and more, home items from conscious brands, self-care and wellness products, and more.
When is the CAUSEBOX Add-On Market open?

CAUSEBOX opens its Add-On Market full of favorite items to both quarterly and annual members at the beginning of each season. You'll know it's open when you visit the CAUSEBOX website and see a banner at the top of their homepage.
Does CAUSEBOX automatically renew?

Yes. When you sign up as a member of CAUSEBOX, you'll be charged $54.95 for your first box. Unless you pause or cancel your subscription, you'll be automatically charged for the next quarter's box in the next billing cycle. Annual subscribers who have prepaid $199.80 for the entire year can expect their subscription automatically renew unless they pause or cancel prior to the start of their 5th cycle.
When will I be charged for my quarterly CAUSEBOX?

CAUSEBOX subscribers will be charged for their quarterly box on March 1st, June 1st, September 1st, and December 1st.
Can I skip a quarter with CAUSEBOX?

Yes, you can skip a season or pause your CAUSEBOX subscription by emailing

[email protected]
How do I cancel my CAUSEBOX?

Cancelling CAUSEBOX means preventing the renewal of your subscription—if you've signed up for an annual subscription you cannot stop it partway through. To cancel for future subscription cycles, login to your CAUSEBOX account and head to the "Subscriptions and Orders" page to unsubscribe. Or, you can email their support team at

[email protected]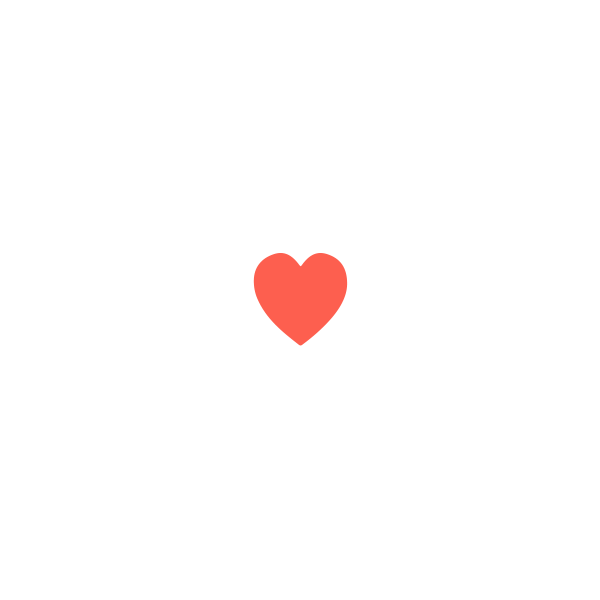 Who We Are
MSA has been your top resource for subscription box reviews since 2012, and we like to think of ourselves as your well-researched and trusted friend. Our team has unboxed tens of thousands of boxes, shared their experience honestly, and joined our community in conversations about each. We wouldn't be who we are without our readers, who contribute their own first-hand experience on the thousands of subscriptions we've reviewed. Learn more.