Recent Reviews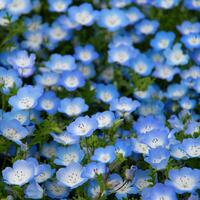 "VIP, ok - Don't do Elite!"
First off - I'm very happy with all of the items I've bought! That being said, I've tried both the VIP and Elite Memberships & I have to say - DON'T DO ELITE!!!! VIP is a good deal & what I've seen of the items that I purchased & received in the Elite boxes is Good quality, but the idea of Elite is to have them send you things to try that you might not have. Nevermind that you bathe & dry thoroughly to be certain you don't 'soil' the items & leave your panties on to try on the bathing suit - if they find so much as a single piece of pet hair (I have 2 cats who leave hair everywhere - yes, on the ceiling fan as well!), they will charge you for the item as "soiled". I can go into a lingerie shop and try on items in the dressing room and leave pet hairs in my wake. I don't get charged for it there. There were items I wanted, but returned only bc I was tight on funds & couldn't afford to keep everything they sent to try. I got screwed financially & didn't have the items they charged for.
"Cute styles, good quality, solid communication "
Adore Me is one of the few subscription companies I've dealt with personally that actually communicate with their customers. I've received unprompted apology emails for packages that were running late due to UPS (after not much time at all). Also, if they weren't able to fulfill my order within 1- 2 days they emailed - which is a welcome turn around from other various boxes I had been getting. The items I have gotten have been very good quality and have always fit well. There are so many beautiful designs coming out as of late, and their social media/advertising is something I enjoy seeing versus other lingerie brands. I appreciate that they give the option to skip or cancel and clearly outline the date you have to skip by. I also appreciate that there is a feature on their app where you can get refunded for a month you meant to skip and forgot. (I cannot attest to how easy or not this is as I have not used it.) Simply put, this is one of my favorite subs.
"Received item late, did not honor 30 day return, then claimed they did not receive my return!"
I placed an order December 26th and was told it would arrive by January 4th. The products did not arrive until January 7th. I emailed to request an extension in their 30 day return policy to which they responded "normally, there's nothing we can do if your order wasn't shipped back during this timeframe" despite the produce not arriving on time. They did grant a one time extension. I promptly returned the item as directed January 31st. I received an email March 23rd that they have not received the item and I would not be getting a refund. I give 2 stars only because the items I kept were decent, but its absolutely not worth the hassle dealing with customer service for returns.