Adore Me is an online retailer that offers a monthly lingerie and sleepwear VIP membership subscription service. Each month they release a new showroom based on your size and preferences, and you can pick an undergarments set for $39.95 or skip the month. If you don't select anything, the monthly $39.95 fee will be saved as store credit that can be used at any time. Adore Me offers a wide selection of options when it comes to intimates, including bralettes, push-up, and padded bra styles, in both sexy and everyday designs. Adore Me bra sizes run from 30A to 46DDD, and panty sets come in sizes ranging from XS to 4XL. High quality sleepwear, athletic sets, swimwear, and ready-to-wear styles are also available. New customers receive 50% off their first monthly subscription, and the 6th month is free.
The Basics
$49.95 per month
Ships to US, UK, and Canada
Founded in 2011
Bra sizes run from 30A to 46DDD
Panty sizes range from XS to 4XL
Free U.S. shipping and exchanges
Adore Me
---
There's something chic and sexy in this month's Adore Me delivery! Read Megan's full review for all the details on the set she chose. Read more...
More Staff Reviews of Adore Me
The Basics
$49.95 per month
Ships to US, UK, and Canada
Founded in 2011
Bra sizes run from 30A to 46DDD
Panty sizes range from XS to 4XL
Free U.S. shipping and exchanges
What We Love About Adore Me
Each month, customers receive a showroom of styles to choose from based on their size and style preferences.
Subscribers can pick a set or choose to skip the month. If no action is taken, the subscription fee is saved as a store credit.
The Elite Box subscription unlocks a premium experience for those who prefer it.
In addition to lingerie styles, Adore Me also offers sleepwear, activewear, t-shirts, and more casual styles.
There are a wide range of sizes available. Bras run from 30A-46DDD and panty sizes range from XS to 4XL.
Adore Me offers a greater selection than what you might find in typical lingerie stores.
New customers receive 50% off their first month, and the 6th month is free.
What You Should Know
If no action is taken on a given month, your card will be charged a subscription fee and it will be saved as a store credit.
Not all styles are offered in all sizes.
Not a monthly subscription member? You can still shop Adore Me's styles at full price.
We'd Recommend Adore Me If
Are looking to add to your lingerie, sleepwear, athletic sets, or ready-to-wear collections.
Want to save time and have new styles shipped right to your home.
Want the flexibility of skipping a month or having your subscription fee saved as a credit.
User Reviews
"Over Promised, Under Delivered! Absolutely HORRIBLE!"
I was so beyond excited to join the Adore Me Elite Subscription Box and decided to give it a shot for my upcoming wedding / honeymoon. I subscribed just about 5 weeks before my wedding and was given a 1 week estimated time of delivery (ETA was March 23rd). I waited anxiously and saw nothing change on my account, no box was curated, no shipping label or tracking number, no nothing. In the next 4 weeks leading up to my wedding, I contacted Adore Me's customer support 4-5 different times. Every time, I was reassured that my box was in the process of being curated and would be shipped within 1-2 business days. Clearly this was a lie used as a means to keep customers calm. After a month, I got a notification that my account was about to be charged for the next month of this subscription, yet I still had not received my first month's box. I was frustrated beyond belief and thought I should just cancel and give up. When I called to do so, I was informed that since my box was being curated, I
"Great products and box experience"
Amazing experience, loved my first box and the products received. They considered very well my preferences and the quality of the products is great! Got the box in due time, now looking forward to my next boxes!
"Wrong Sizes and Extreme Delays"
I'm waiting on my second Elite Box. I ordered it a month ago now so that says a lot right there. It was originally supposed to ship three weeks ago. It currently claims in a little over a week. My first wasn't much faster. My first one contained incorrect sizes that didn't match what I filled in online. You'd think with the delays that claimed they were having trouble finding my size (36D and L because I'm postpartum and my hips are huge right now) that they could have actually sent my size after that.
Just DO NOT ORDER! I placed an order, excited to try it. After 1 week my order still said processing (they say this is usually 1-2 days)... I sent a follow up. I got a quick short response saying sorry it was going out shortly. After 2 weeks.... I sent another followup, my order was still processing and not shipped. Same response "shortly" it will go out. At 3 weeks, I requested to cancel my order. They told me no, it was too late and it was preparing to ship. Its STILL processing, still NOT shipped. and they will NOT return my money. I am out over $300...
2 boxes sent back. No refund. Customer Service says I do not even have an account. STAY AWAY!!!!
Stay far away. I ordered one set and kept getting a "we're moving warehouses" message. I had to file a complaint with the BBB because I was almost to the next month where they would charge my card again. Suddenly I received my order, and was able to get my credit card and account removed from their site completely through the complaint.
I tried it out and immediately cancelled. That was back in September. So far they have taken 200.00 from my account, still not cancelled( after a dozen calls to customer service) and have sent me ANOTHER box. Worst company ever. I subscribe to several other boxes, NONE are as awful as adore me.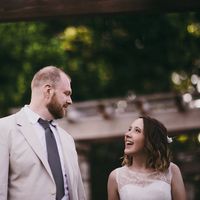 They have literally the worst customer service. And you may have to wait 2 months for a set to arrive. RUN FAST.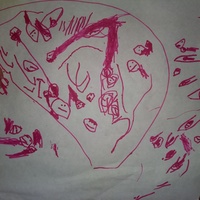 I subscribed to this and received one box. I can't remember exactly what the questionnaire asked, but I believe I indicated I wanted pastel colored garments with a feminine, romantic feel. I was thinking about Third love, where I just purchased a bra. This is very different. Most garments are sexy/ seductive. I am 5'7 and 125#. I wear 34 b. I received a bra/ panty set in a neutral tone with soft material which was ok, but also got 2 swimsuits. One with a navy blue print and skimpy bottom, the other a bright red one piece that didn't cover my behind. Needless to say I cancelled.
I loved my first box from Adore Me. It's great bc you can chose the set you want sent. The size was perfect and it was great quality. I'm excited for my next box! Will continue using!
Read More
FAQ
What is Adore Me and how does it work?

Adore Me is a VIP shopping subscription service. Unlike monthly underwear subscriptions that simply send you new pieces each month for a recurring monthly fee, Adore Me gives you access to their exclusive catalog of bras, panties, thongs, sleepwear, and swimwear and lets you shop for yourself. Adore Me curates a monthly "showroom" of looks that match the preferences and sizing (30A-46G) you choose when you sign up, but you can shop products across their entire site. Most products are sold as two-piece sets (such as a bra and panties), which start at $24.95. Adore Me operates on a membership type subscription model. You have until the 5th of each month to choose whether you'd like to make a purchase, skip the month (and avoid any monthly fee entirely), or simply wait. When you wait, Adore Me will charge you $39.95 for the month, which saves as store credit in your account, waiting for you at checkout whenever you're ready. That store credit never expires, so you can use it towards a purchase on the 6th of the month, or wait until you see an item from a new collection that you really love.
What sizes does Adore Me offer?

Adore Me offers bras, panties, corsets, and more for an extensive range of petite and plus size body types. The bra sizes offered are 30A-46G, and panty sizes XS-4XL.
What is Adore Me's "Pay as you go" option?

Adore Me does allow you to shop their collection without being a member via their Pay As You Go program. It's great for trying out their products with a one-off order or gifting someone who may not be a member. But note that with Pay As You Go, you don't get access to the VIP member pricing and other member benefit perks.
What are some of the perks of a VIP membership?

VIP perks include $10 off any set, your first set for just $24.95, VIP sales (such as BOGO), your 6th set free, and free shipping and exchanges.
How much does Adore Me cost?

Adore Me sets start at $24.95, but you can choose to spend more, or skip the month entirely and not have your credit card charged the $39.95 monthly fee. If you don't skip the month, this credit is applied to your account towards your next purchase, and your credit will never expire. If you miss the window, and don't wish to keep this fee as a credit, you may request a refund online- no questions asked!
Does Adore Me do exchanges?

Yes. You can make an exchange for free within 30 days of delivery, so long as it's in new, unworn condition in the box it was sent inside. (Note that sets must be exchanged together.) Follow the instructions in the Returns and Exchanges section of your account to get started, and download prepaid shipping labels via your account. If you have any questions, you can direct your questions to customer support.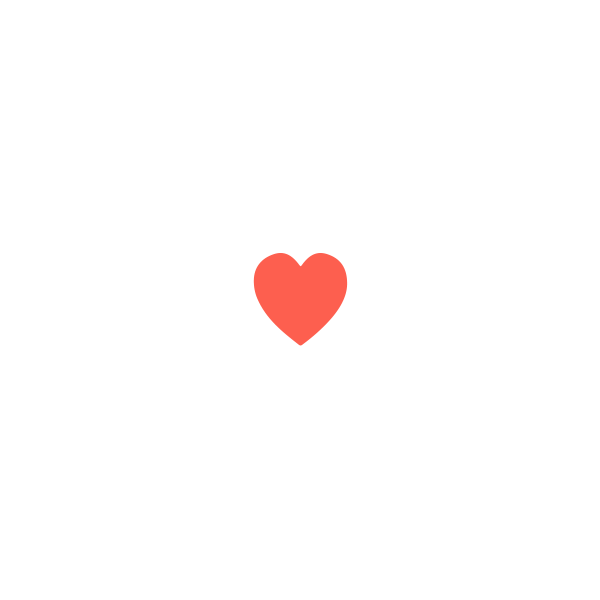 Who We Are
MSA has been your top resource for subscription box reviews since 2012, and we like to think of ourselves as your well-researched and trusted friend. Our team has unboxed tens of thousands of boxes, shared their experience honestly, and joined our community in conversations about each. We wouldn't be who we are without our readers, who contribute their own first-hand experience on the thousands of subscriptions we've reviewed. Learn more.